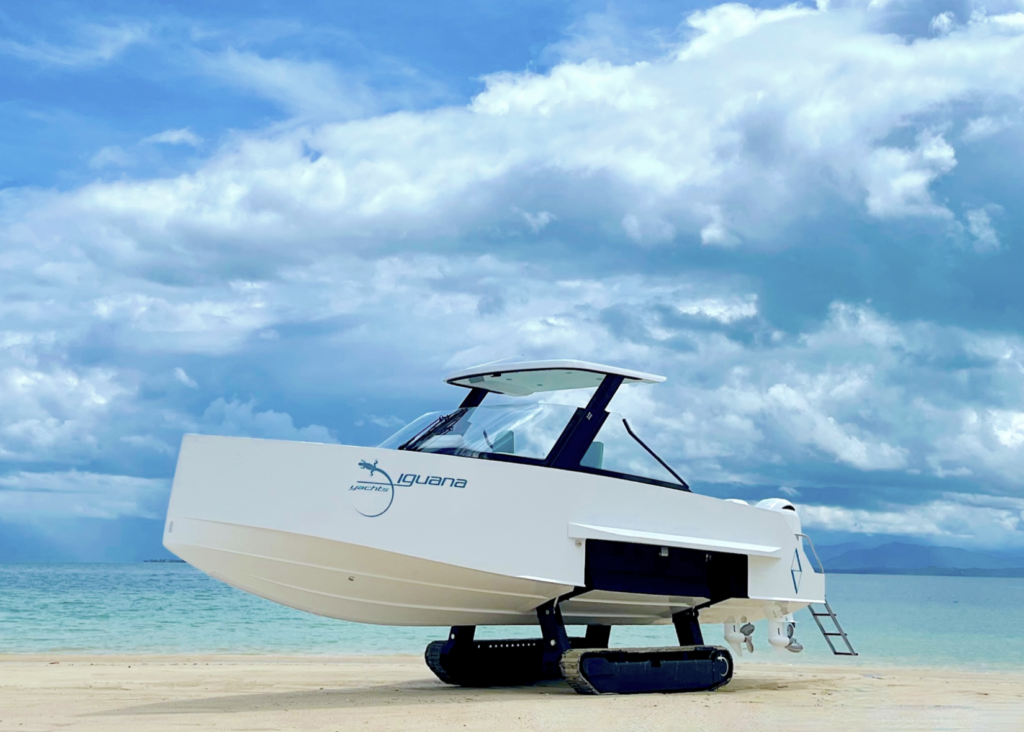 Iguana Yachts has celebrated 14 years of existence in May 2022 and is now reinforcing its sales team to accelerate its growth.
Iguana Yachts is a well known brand of the Motor boating industry which has created the most advanced and efficient amphibious boat that ever existed with a base of 100 boats already sold and spread out in 25 countries around the planet. Iguana Yachts clients are:
Yachts and mega yachts owners and crews who can use the Iguana as their tender
High-end seaside property owners who are keen to get rid of the motorboating usual logistics and love to embark directly from their garden
Luxury hotels who can use their Iguana to offer multiple activities to their hosts
Private islands for which the Iguana is their day to day boat
Iguana Yachts wants to move to another level of development by increasing its volume of sales and launching new models of different sizes as well as moving to full electric versions of its well known amphibious models.
We are looking for talented business developers with an entrepreneurial spirit (sales hunters) who are able to:
Identify and target the appropriate clients who have the need and the means to acquire an Iguana
Organise and conduct the appropriate sales actions (trial, event, visit, meetings…) to convert these leads into actual clients.
If you have 5 to 10 years of successful experience in sales of luxury and high tech expensive products, if you are fond of innovation and challenges and if your style matches the very high-end clients of Iguana Yachts, this offer can fit your aspiration.
The business developers will work in close relationship with our marketing and sales team and their remuneration will be mainly based on the outcome of their actions.
We are offering different positions which depend on your experience and expectations. Fluent English is a must. A strong experience in high-end Motor Boating is a plus.
Send email to apply: sales@iguanayachts.com
Join Iguana Yachts and:
Take up daily challenges in a state-of-the-art start-up
Develop and scale an innovative project with a strong impact on the boating industry
Be part of a team of more than 45 enthusiasts seeking to deliver an exceptional high quality product
Evolve in an international environment with clients from all over the world