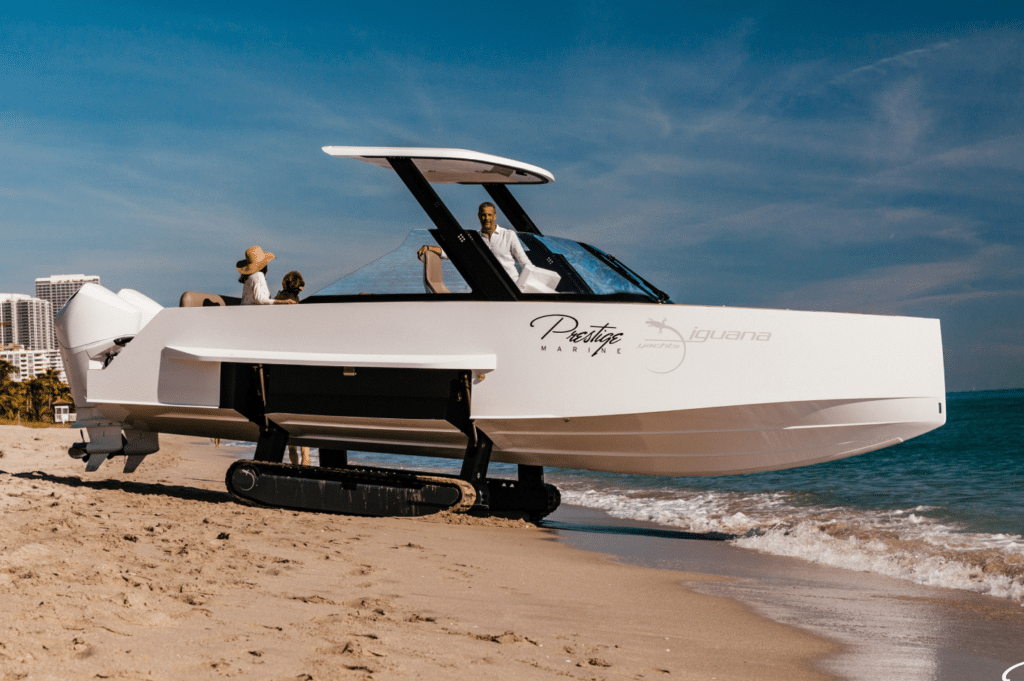 Full-time – Iguana Yachts – Caen (14)
Since 2008, Iguana Yachts has been offering effortless boating experiences with its unique amphibious technology. Iguana innovative amphibious boats are hand built in Normandy by a highly experienced team of designers, engineers and craftsmen. Iguanas are all over the world across six continents used for superyachts, waterfront properties, private islands, hotels and resorts. Combining design, luxury and innovation, Iguana Yachts has established itself today as a flagship yachting brand and shines internationally with more than 80 boats circulating around the world.
Join Iguana Yachts and:
Take up daily challenges in a state-of-the-art start-up that has raised more than €10M
Develop and scale an innovative project with a strong impact on the boating industry
Be part of a team of more than 45 enthusiasts seeking to deliver an exceptional high quality product
Evolve in an international environment with clients from all over the world
OBJECTIVES
The CTO defines and implements the technical vision and strategy of Iguana Yachts. He secures the design and definition of Iguana Yachts' products in compliance with performance, quality, cost and time targets. He contributes to industrializing and scaling the production and assists in manufacturing, validation and approval. He documents manufacturing, implementation and use of the Iguana boats.
MISSIONS
Designing Iguana Yachts' products:
R&D: He technically designs, justifies and evaluates projects assigned to him as part of the evolution of Iguana Yachts range of products and offers (New models, Innovative functions…)
Customer projects: The CTO manages the quality, costs, deadlines and performance of customized projects sold to customers. He documents the new designs for production teams. He contributes to writing user manuals.
Day-to-day: He ensures and improves the performance and quality of Iguana Yachts' products by correcting and enhancing the various systems composing the products.
Developing technical skills:
With trainings, recruitments, suppliers, he ensures the availability of the technical skills necessary to conduct his assignment :
System and automation design
Electricity and Electronics
Hydraulic
Mechanics, structural mechanics and composites
Naval architecture
The technical Director has a key role in driving Iguana Yachts evolution in the boating
Establishing and driving Iguana Yachts' products evolution
The Chief Technical Director has a key role in positioning Iguana Yachts as one of the most advanced motorboating brands of the industry
He has a strong impact on his own R&D team as well as on the overall Iguana Yachts team
RELATIONS:
The Chief Technical Director reports directly to the CEO and establishes collaborative relationships with:
The Sales Director
The Marketing manager
The Supply Chain Manager and the suppliers.
The Manufacturing Manager.
The Quality Manager.
The After-Sales Service Manager.
Contract
Full-Time
Location
Mondeville (14), close to Caen – France
Send Cover Letter and CV at the following address: rh@iguanayachts.com