A boat that sails, land and flies!
Discover the most innovative boat ever made. We have unveiled at the Cannes Yachting Festival our newest model. As amazing as it sounds, the Iguana Foiler is a boat that goes on land, at sea and in the air. 
Enjoy a blissful and quiet electric ride above water thanks to integrated surface piercing foils. Fitted with an electric 300HP EVOY outboard, the Iguana Foiler can reach 30 knots. 
With full amphibious capabilities, the Iguana Foiler is the electric version of our amphibious boat with tracks. With electric propulsion, you will have the opportunity to experience an emission-free, comfortable and exclusive drive. 
Get in touch with our team to get more information about the Iguana Foiler.
A FLYING IGUANA BOW RIDER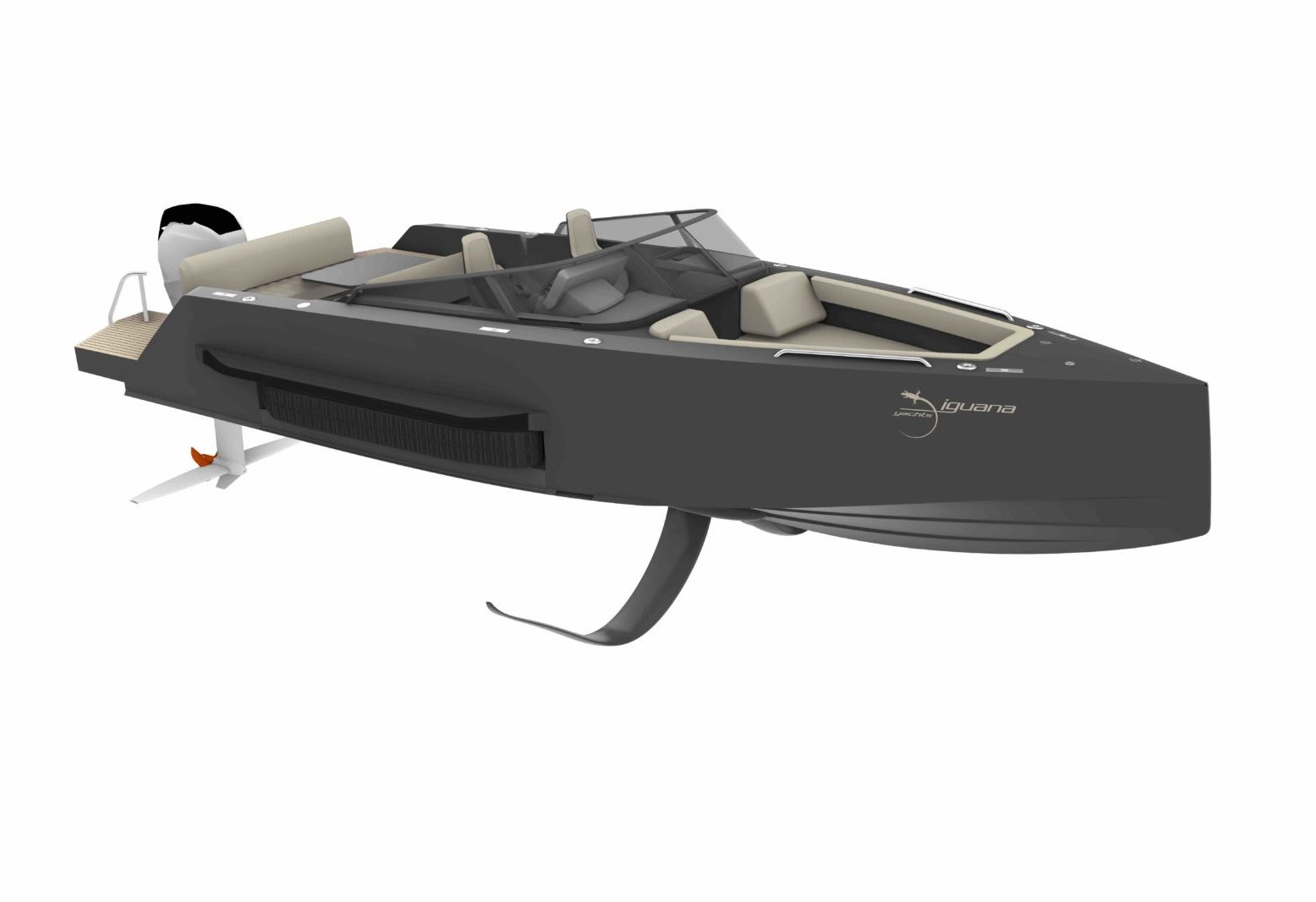 The first fully electric amphibious boat
Fitted with an electric outboard: 300HP Evoy
Equipped with surface piercing foils
The energy consumption is reduced by 50%
A beautiful bow-rider layout
Comfortable, sustainable and exclusive rides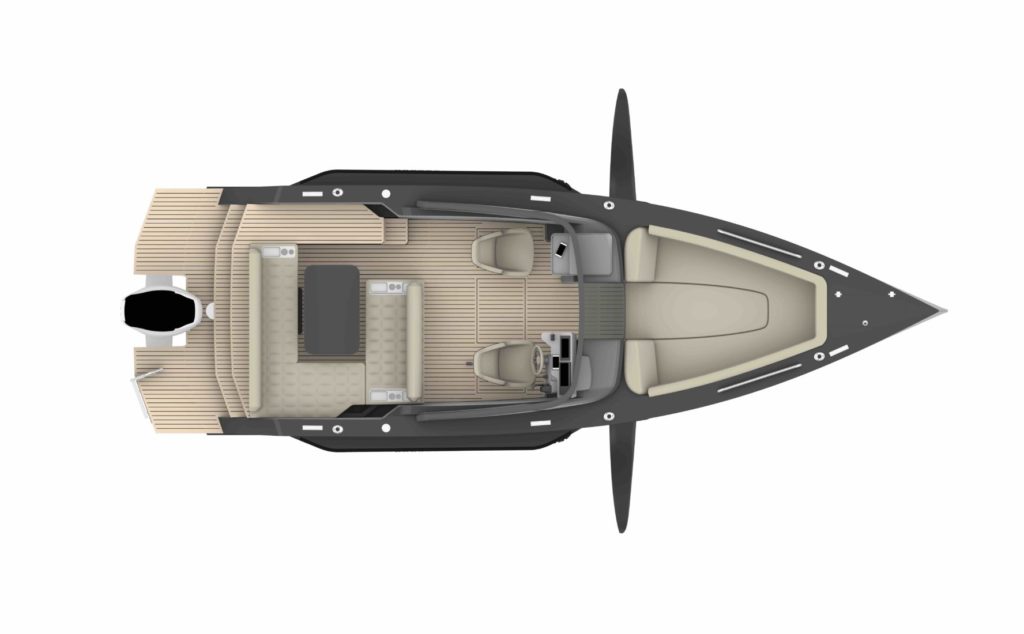 Length: 10m / 32.8′ 
Beam (min): 3.10m / 10′ 
Power Electric: 300HP EVOY 
Speed (max): 30 knots 
Range: 50 miles 
Capacity: 8 pax
GET READY FOR THE FUTURE OF MOTORBOATING!