This amazing Iguana X100 with its Mocha tube deserves your attention. These pictures were taken on the beautiful beach of Hermanville-sur-mer, where we conduct most of our tests. The beautiful color of this X100 is highlighted by the amazing spring weather.
This Iguana is arriving in the next few weeks at our official dealer, MF Group, on the Thai coast. If you would like to see her in person, do not hesitate to schedule a sea trial.
MF GROUP THAILAND: OFFICIAL IGUANA DEALER IN THAILAND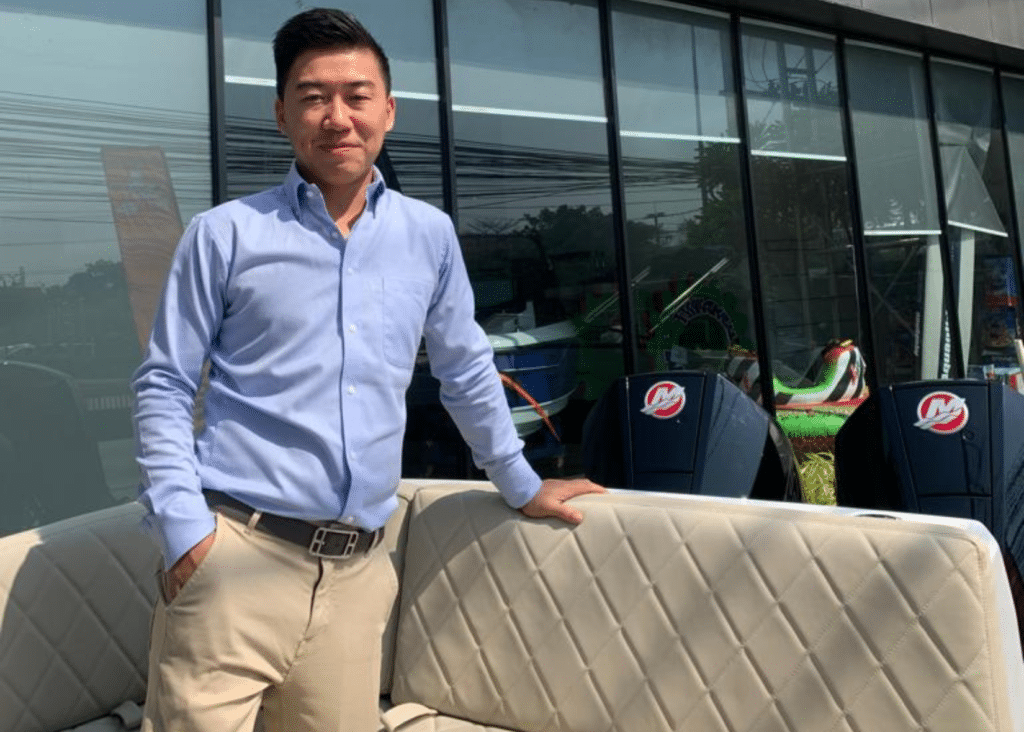 Established in 2004, MF Group Thailand offers premium and quality services for a large range of nautical brands in Bangkok and Phuket. 
Location in Bangkok:
118/40 ท่าจีน Mueang Samut Sakhon District, Samut Sakhon 74000
Tel. : +66 81 754 7599