Tell us about your background in the yachting industry? What was your most significant experience?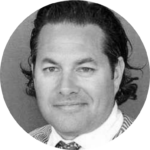 I'm an avid yachtsman with over four decades of offshore maritime experience. During such time I served on the Board of Directors for the International Superyacht Society, ISS, Superyacht Broker with Camper & Nicholson's and Northrop & Johnson respectively. I served as consultant on various new build, marina, resort and island projects. My most significant experience was increasing membership and marketing initiatives with ISS.
What was appealing in joining Iguana Yachts? Had you heard of the company before?
I first heard about Iguana Yachts from a Superyacht captain friend of mine then from an overseas recruitment team. What appealed to me was the craft's versatility and craftsmanship. It's the ultimate tender for a charter yacht campaign with incredibly safe beaching capabilities for guests.
How would you define your role at Iguana Yachts? What do you like so far in the company?
My role at Iguana Yachts is to enhance brand awareness, increase dealer exposure and continue to build on our four main areas: Superyachts, Hotels & Resorts, Islands along with waterfront properties in North America. 
What I most enjoy about Iguana Yachts to date is you feel like part of a team and family. Each and every employee are there to serve customer needs and promote the brand in a responsible manner. There is a certain pride of production and ownership. It's a group of intelligent yachtsman that only settle for the best.
What are your main challenges as Iguana Yachts USA? And, according to you, what are the main challenges for the company in general?
The main challenges of Iguana Yachts that I see are gaining exposure to brand awareness. Many of these wonderful crafts remain hidden in remote locations. It's my goal to increase exposure through targeted marketing and sales efforts.