One of the exciting moments of building an Iguana is choosing the color of your boat. This can range from single-color to metallic multi-color options. There is no limit to your imagination. This is an enjoyable and exciting part of your building process. 
David Aguado, our painting leader, tells us all the secrets of painting Iguanas.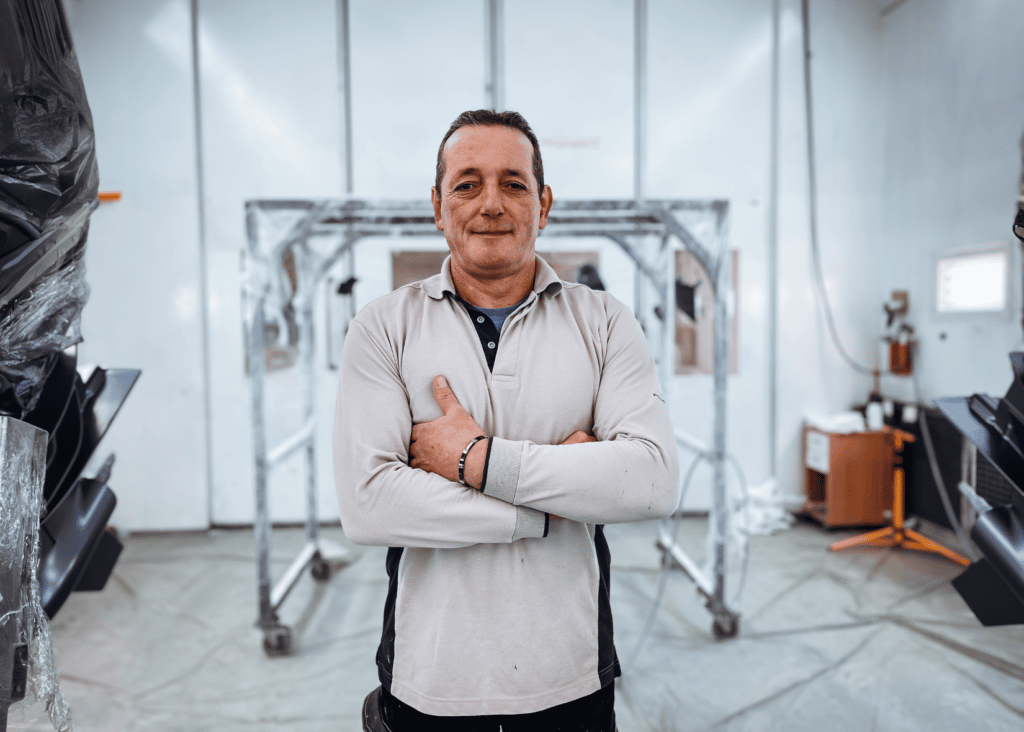 David started his career painting vehicles before joining Iguana. He was a car painter for 33 years. He has worked for major automotive brands such as Mercedes, Renault, etc.
But painting in the marine industry is different from the automotive industry. That is why David's extensive experience in the industrial paint business is so valuable to us. To paint boats you have to be meticulous, organized, and have the know-how.
At Iguana, the boat's color depends on the client's wishes. However, we occasionally have the chance to produce boats in different and exciting colors to fit individual clients' superyacht or waterside properties.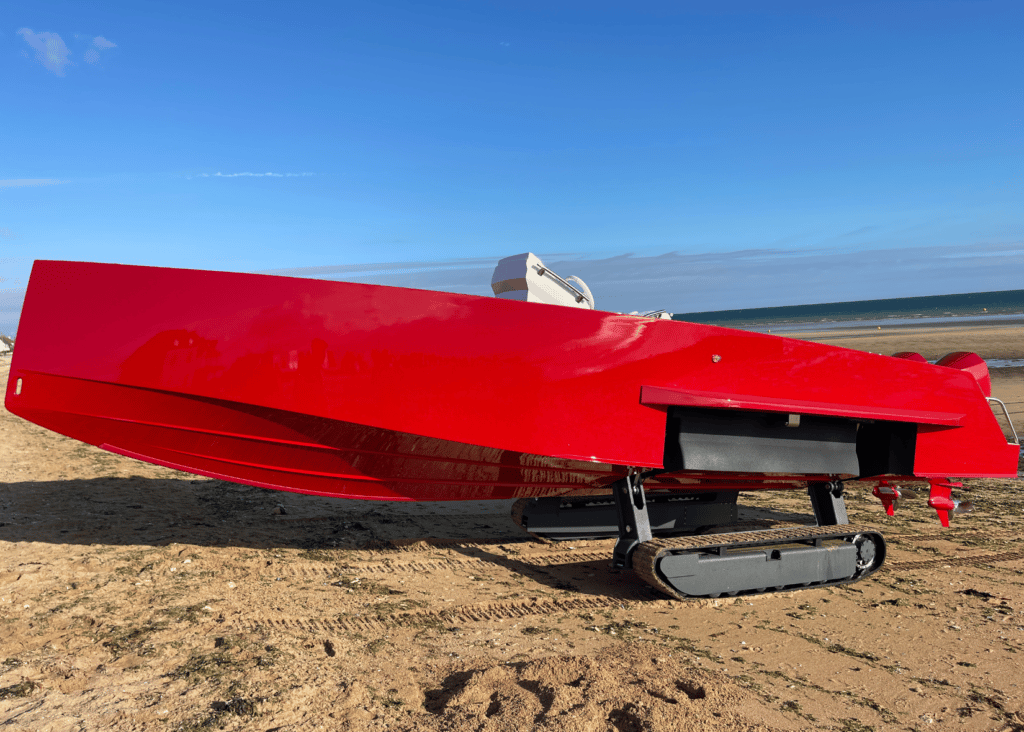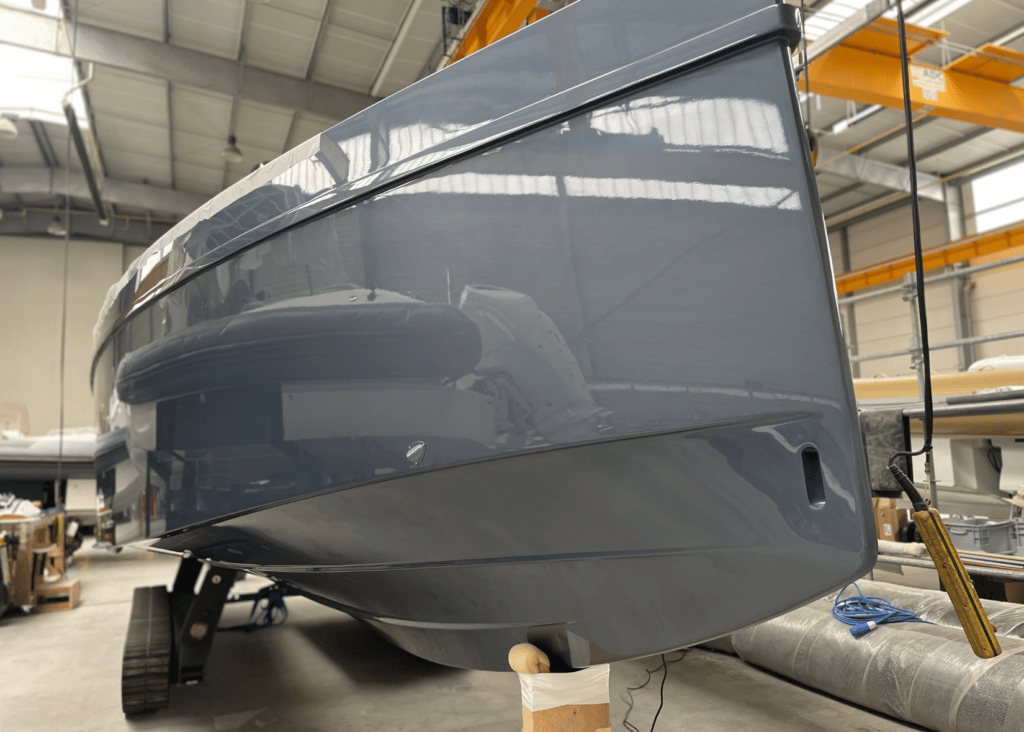 Once the two parts of the hull are decked, the boat is sanded. Each piece is sanded with precision by the painters. The sanding allows the good impregnation of the paint on the hull. This is a very important step. A coat of primer is applied to the hull to create an adherent surface. Everything is sanded again before being taken to the paint booth.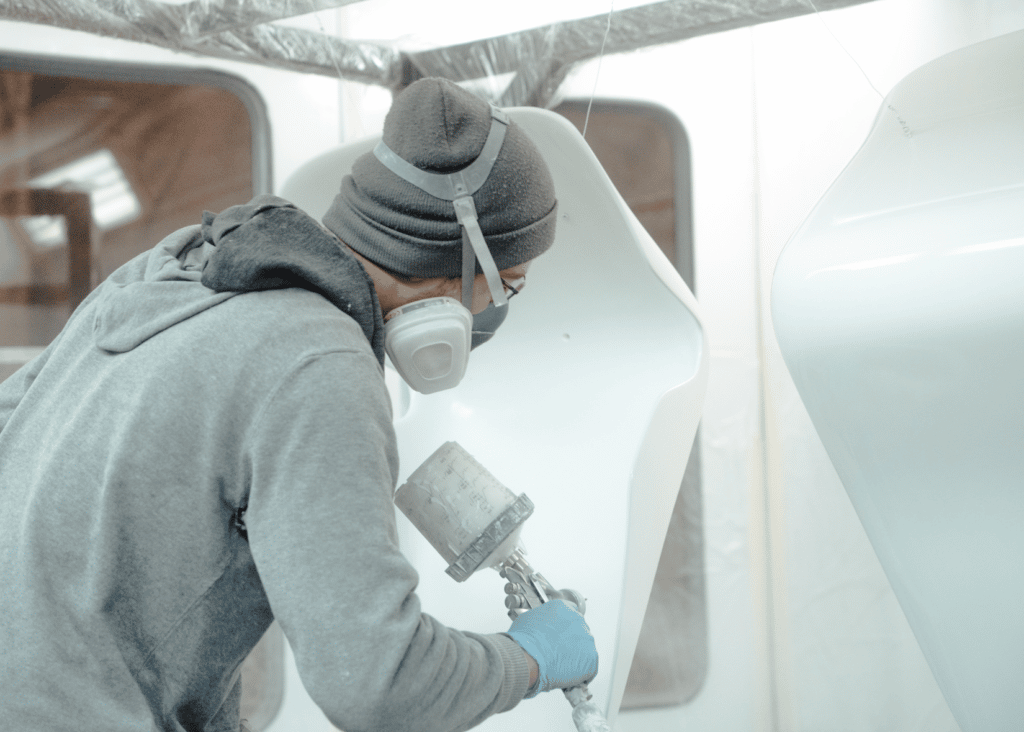 The boat is then taken to the paint booth where it is first dusted before two applications of base paint are applied. There is a 30-minute delay between each coat. Once the final coats are applied and dried, the boat is moved to finishing. On average, it takes three full days of work from sanding to complete drying. Don't forget the other components that are not yet attached to the hull. The console, the engines, and the lockers, all go through the same process. 
This is a special skill. You don't just become a painter, painting is an art. It takes many years to perfect. Our painters spend time on each item to achieve perfection. The most important part of painting a boat is the preparation. If the substrate is not well prepared, the paint will not look good.