The Iguana X100 White Edition is currently the most-loved model. This month, 3 models are leaving the shipyard for Costa Rica, Northern USA, and Mexico.
The Iguana X100 White Edition is the perfect family boat. Experience a fast and comfortable ride. The semi-planning V-hull guarantees you impressive speed and safe cruising. Even at high speeds, the tubes are perfect for protecting you from water spray. Its smooth marine hull makes the boat flexible and versatile. Thanks to its balance, it can also be very sporty. Enjoy all the best features of the Iguana X100 in a new design. 
This month we have great weather in Normandy and we have been able to do some great sea trials.
We reveal to you the magnificent photos of this photoshoot.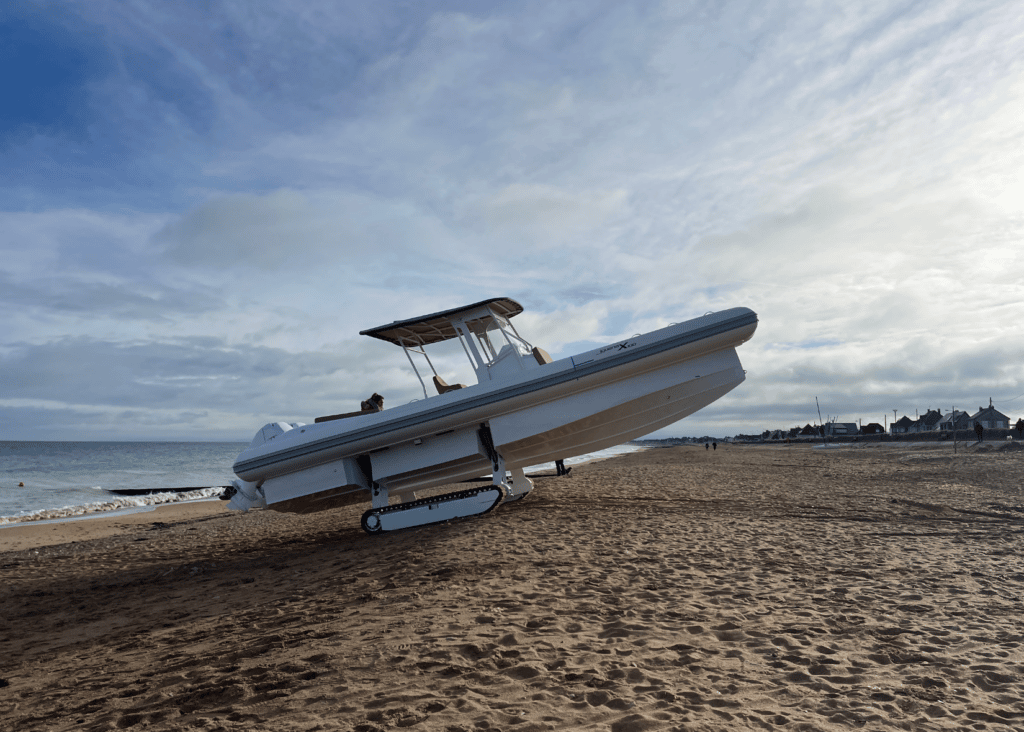 Length
Beam
Max Power
Speed up to
Capacity
9.44m
3.4m
600HP
50KNTS
12PAX
3 REASONS YOU SHOULD CHOOSE THE IGUANA X100 WHITE EDITION
1/ It can be used for all kinds of boating activities. It is a versatile boat that is perfect for waterfront villas, superyachts, private islands, and hotels. 
2/ Combining the strongest materials at the cutting edge of technology and with a beautiful design, the Iguana is the only boat that can comfortably conquer any terrain. 
3/ The Iguana is safe, easy to maneuver, and stored on land away from storms and vandalism. With the Iguana, you avoid 80% of boating accidents that happen when passengers embark and disembark. 
You would like to try this model? Contact our sales team to find the best time slot.