The paint quality of our boat is extremely important to our customers who expect superyacht quality for their boat. We have therefore acquired our own paint booth at the shipyard.
Our painters work on each boat with a lot of expertise to make it perfect from the hull to the smallest detail. Usually, one boat spends 4 to 15 days in painting according to the model.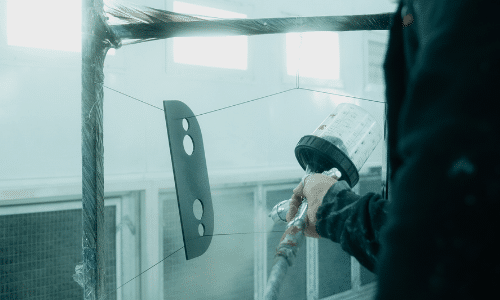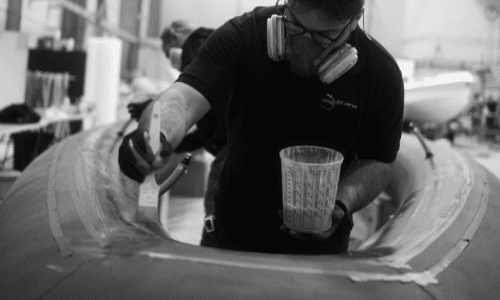 We have two experts dedicated to fitting the tube. It is meticulous work that needs patience and know-how to make the tube robust and well-integrated.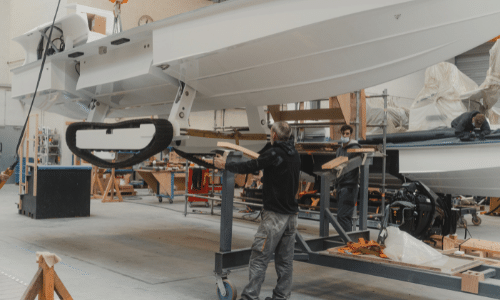 It is a very precise process to fit the tracks on the hull and our craftsmen are very careful that they integrate perfectly into the hull to ensure the seaworthiness of the boat.
FITING THE OUTBOARD ENGINES
The Iguana high-tech boat range is capable of 50+ knots. Every motor is fitted by our mechanical expert. Our craftsmen have Mercury certification. Once the motor is set, we try it in real conditions in the sea.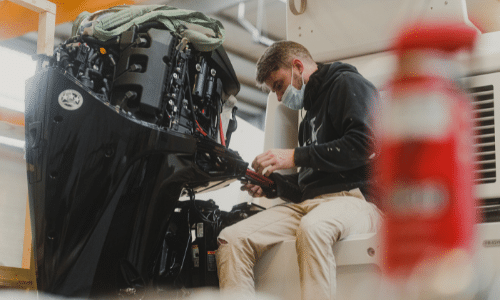 Photos by Loris Marie and Adrien Boscher