It is a pleasure to announce our participation to the next Sanctuary Cove International Boat Show in Australia with Queensland Marine Centre! We would love to see you there at the stand SLF 2.6 from May 19th to 22nd 2022.
On this occasion, you will have the opportunity to discover the Iguana Commuter on display for the first time in Australia. 
It is our first boat show in Australia and we are very excited to showcase the Iguana! Schedule a meeting with Steve, our sales representative, to discover more about the Iguana technology.
We hope to see you there!
THE IGUANA COMMUTER ON DISPLAY IN AUSTRALIA FOR THE FIRST TIME
The Iguana Commuter is truly unique. It is made to enjoy every moment at sea with comfort and ease. The cabin offers intimacy and secured storage for valuables. It is the most technologically advanced model of the Iguana range. The convertible hard-top is a unique feature. At the touch of a button you can transform a heightened sunshade into a completely sealed weatherproof helm. Visit us at the show to see the Commuter with your own eyes.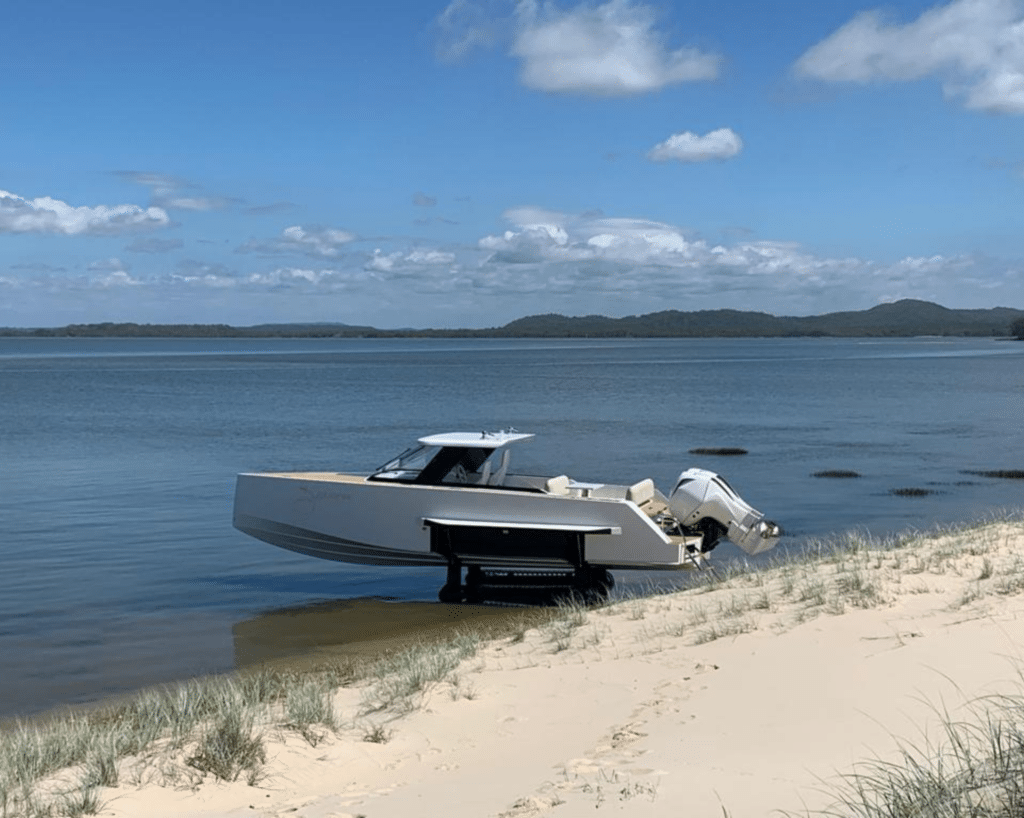 FIND US ON STAND SLF 2.6 WITH QUEENSLAND MARINE CENTRE