A few weeks ago, we had the privilege to deliver this beautiful Iguana Commuter back to her owner after a winter refit at the shipyard. Built-in 2018, it is the first Commuter of the Iguana range. She is used on a small island in the English Channel: Herm Island. 
Known for its protected coastline and car-free lifestyle, Herm Island is one of the Channel Islands located near Guernsey. Herm offers beautiful beaches and spectacular views for a relaxing retreat in the British Isles. It is an island of about 200 hectares and the easiest way to get there is by boat. However, the island is subject to strong tides, which can prevent any travel. 
In 2017, our client John came to us with a request. He needed a boat that could be used at any time of the day even at low tide. Iguana's teams created the first Commuter for Herm in 2017. 
Due to the island's small size, there are not many shops. John regularly travels to Guernsey to do his daily shopping and to visit the doctor or friends. For this, he needed a practical, powerful, tide-independent, and relatively easy-to-store boat. That is why he chose Iguana Yachts. He now uses his Iguana like a car to commute to Guernsey and to the mainland. 
A BOAT THAT IS USED LIKE A CAR
With his Iguana, John can easily commute to and from the mainland. It becomes a means of transport like any other. Simple to launch, to drive and to land, John can be on and off his island within minutes. 
"This is my solution. The Amphibious boat is my car. There are no cars on Herm Island. If you want to go for a cup of coffee or to a shop or to do anything, then it's a three-mile journey to the nearest island, which is Guernsey. We use Iguana as you would use a car. "
John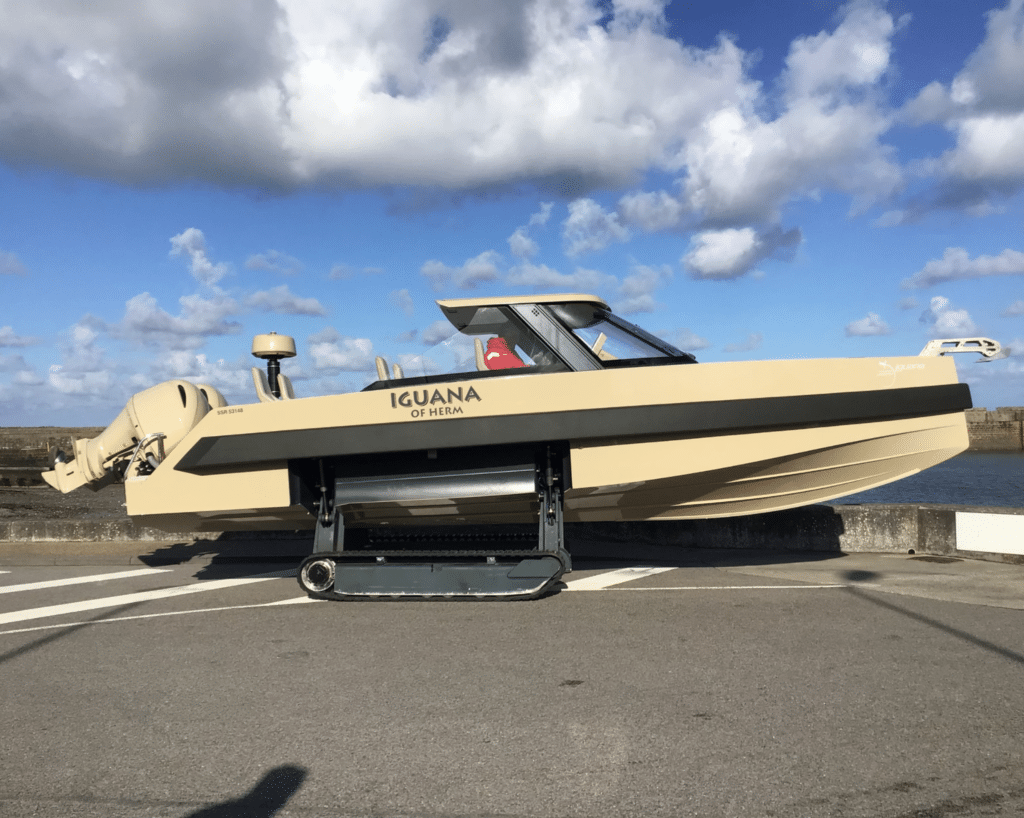 THE PERFECT SUPPLY VESSEL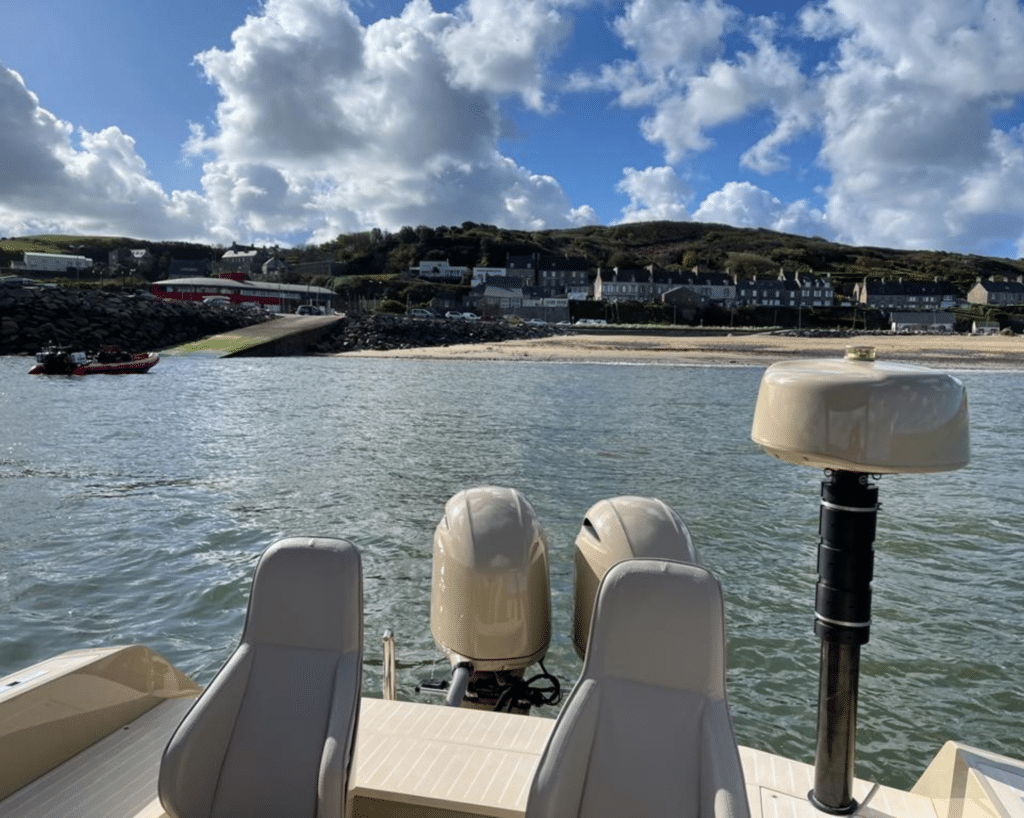 The boat can also be used as a supply vessel for provision. John and his family can bring shopping from the mainland directly to their doorstep, avoiding multiple trips to and from a dock. 
"My wife will put shopping down inside the cabin of the boat. It's a nice space, it looks neat and tidy. It is a secure space."
John
THE IDEAL BOAT FOR DIFFICULT NATURAL CONDITIONS
The boat is very well protected by its enclosed electric hard-top. This is very practical for John, whose boat is used in the English Channel where the weather can be unpredictable. This allows a safe and dry ride. The Commuter is very stable and can be driven in harsh seas. It can also tackle any terrain at low tide thanks to the integrated Iguana tracks.
"We use the boat in rough conditions as well as good conditions because we don't choose the weather. With the Commuter, I can go to Guernsey now dressed as I am. It's totally weather protected."
John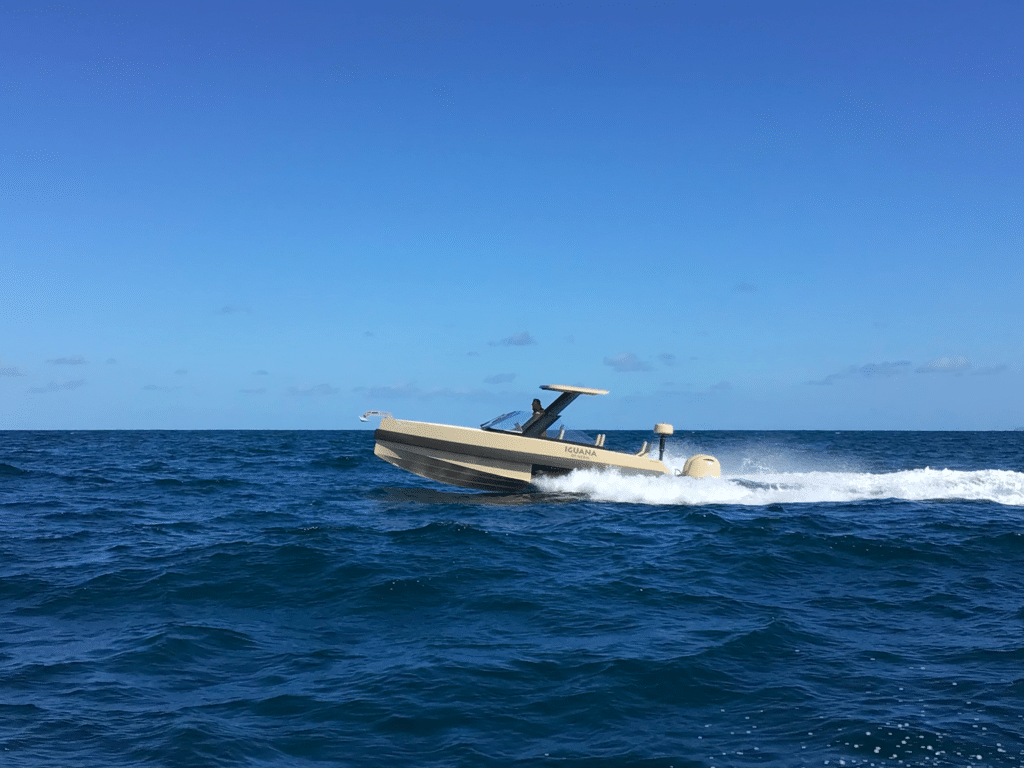 PREMIUM MAINTENANCE SERVICES
This Commuter has returned to the shipyard this year for a technical inspection. Our after-sales team has upgraded the batteries, serviced the engines, and checked every small detail that needed to be reviewed. 
For his boat, the owner had a particular request. When he ordered the Iguana, it came with a smoked windscreen. After using it, he wanted to change it for a classic windscreen which is more suitable for British weather. Iguana technicians removed the previous windscreen before installing the new one.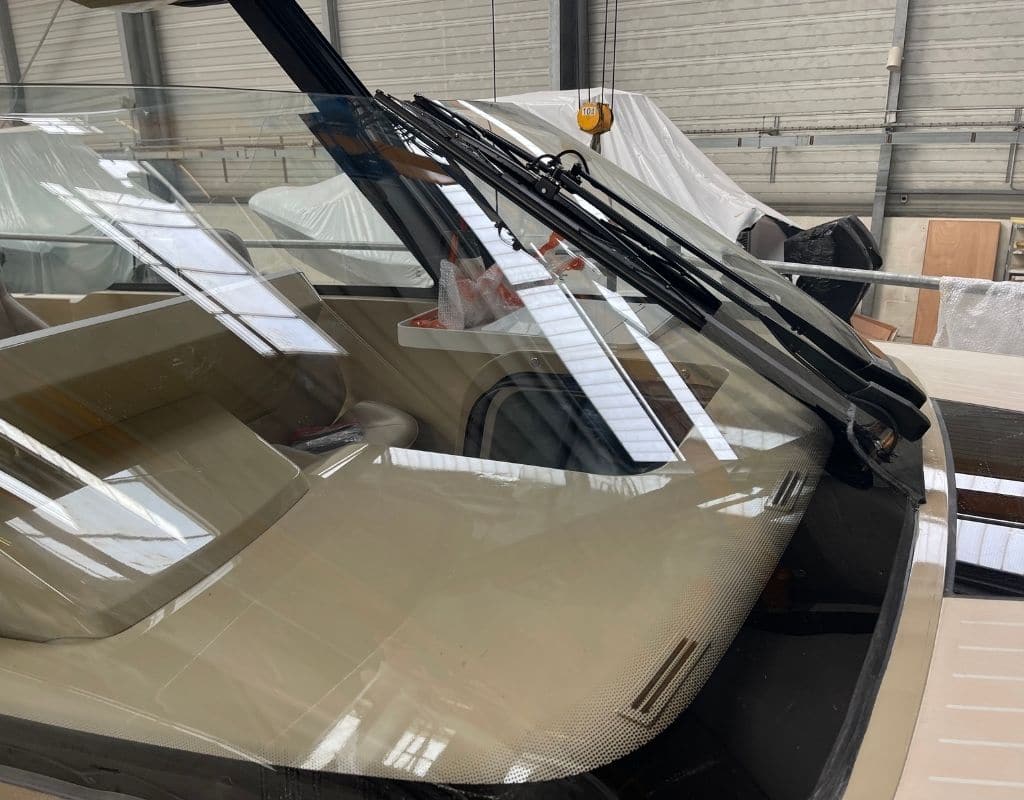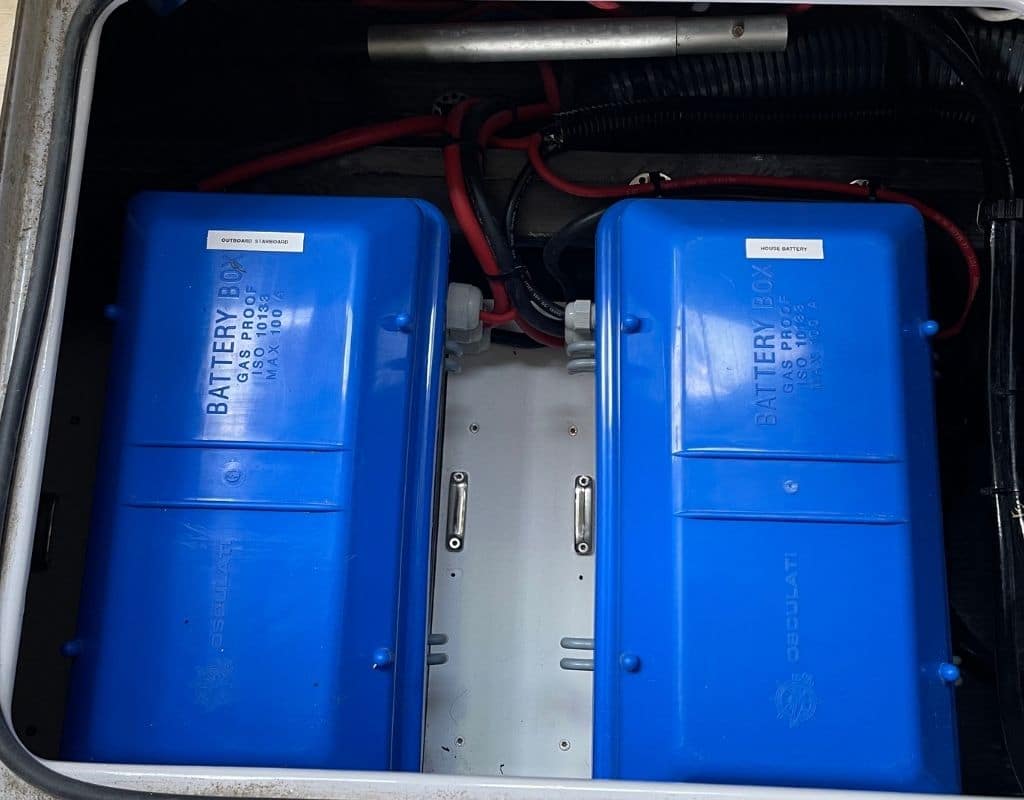 Originally, the Commuters were equipped with only one battery. In five years, the Iguana technology has evolved and improved. These models have now three batteries. One for each motor and one for the accessories. We have therefore brought the electrical installations up to standard.
Every detail was checked and a complete cleaning of the boat was done before returning it to its place of residence. Our services rely on an exchange between the customer and our after-sales team so as to respond to any specific need and request.
The boat is now back on Herm just in time for Easter! John will be able to enjoy swift rides with his grandchildren.
"Most of my family lives in the UK, they fly to Guernsey and we collect them from the main harbour and bring them over in the boat. My grandchildren particularly enjoy the speed of the boat, they are very impressed by speed. My youngest grandson has sat on my lap and driven the boat"
John