Something is coming… A brand-new Iguana Yachts model is being built at the factory: the beautiful and chic Iguana Sport. 
This model was designed last year by our French Design Team to respond to our customer needs and demands. It is a sleek open center console boat with a mediterranean look and feel.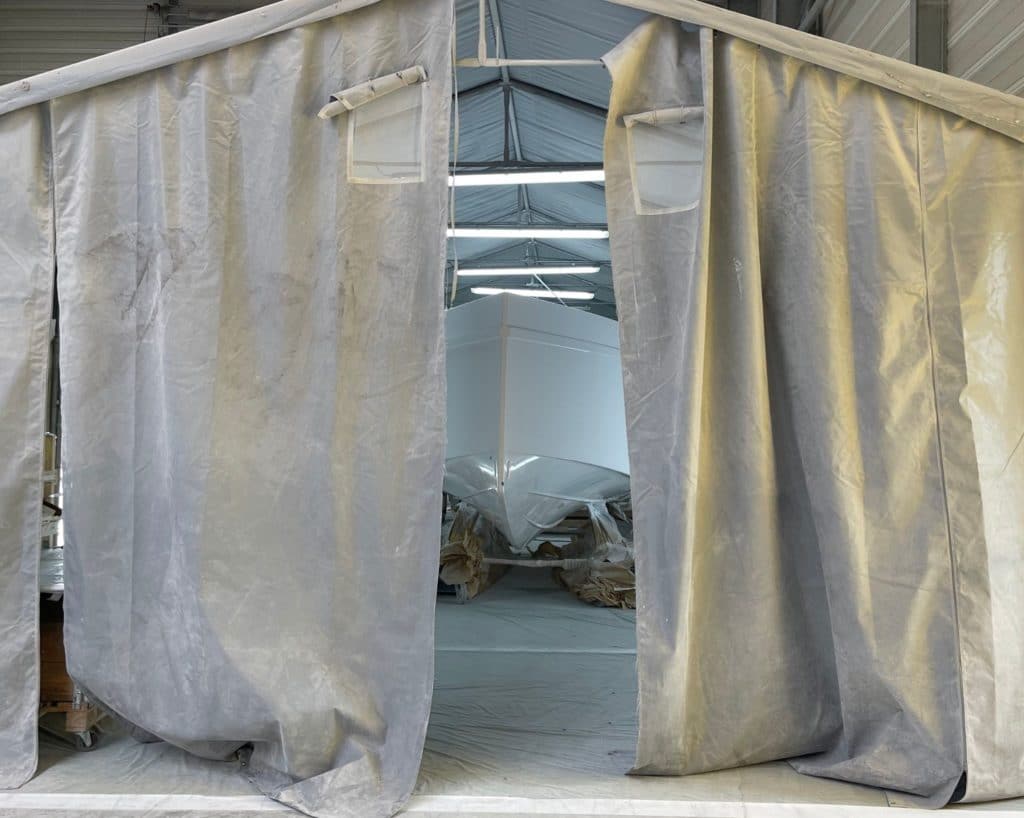 This 9.2m Iguana offers a large and comfortable platform with twin helm mitigating seats, a wide rear seating area and a dual lounger at the front. This model is in line with our current range of boats and offers an elegant and stylish design. With a high plank, the Iguana Sport offers a very dry ride.
This boat will go straight to Michigan in the US to enjoy swift rides on the lake. With an all-white glossy paint, this Iguana Sport will match the snowy Michigan weather. Our dealer, Elk Rapids Marina, is looking forward to showing this brand-new model to their clientele on the lake.
Fitted with twin 350 HP Mercurys, the Iguana Sport model can also handle bigger engines like twin 450s for faster rides.
Popularity is already growing for this model as a second Iguana Sport is already on the way. Stay tuned for exclusive pictures of the Iguana Sport in May 2022.