We were very happy to be at the Dubai International Boat Show this year. It had been a few years since we had the chance to attend. 
On this occasion we presented the Iguana Knight for the first time ever in public. Our most luxurious customizable amphibious RIB. A model that was launched in 2020 after the success of the Iguana X100. With twin 200 HP Yamahas, an all-black look and beautiful details, this custom 9.44m RIB made a sensation at the show.
People from all over the Middle East, Asia, Europe and even North America, visited the show. More than 400 boats and recreational water sport equipment were displayed along with 50 superyachts. It was a great opportunity for the leisure industry to get together after 2 years of the show being canceled.
With a buzzing atmosphere and a great vibe, our team Toby, Iris and Julien had the chance to meet incredible people, clients, brokers and show runners.
To pick up the Iguana Knight at our client's waterfront villa, we enjoyed a beautiful ride along Palm Jumeirah and Burj Al Arab. And to get to the boat show, we even drove in the streets of Dubai in the day and at night.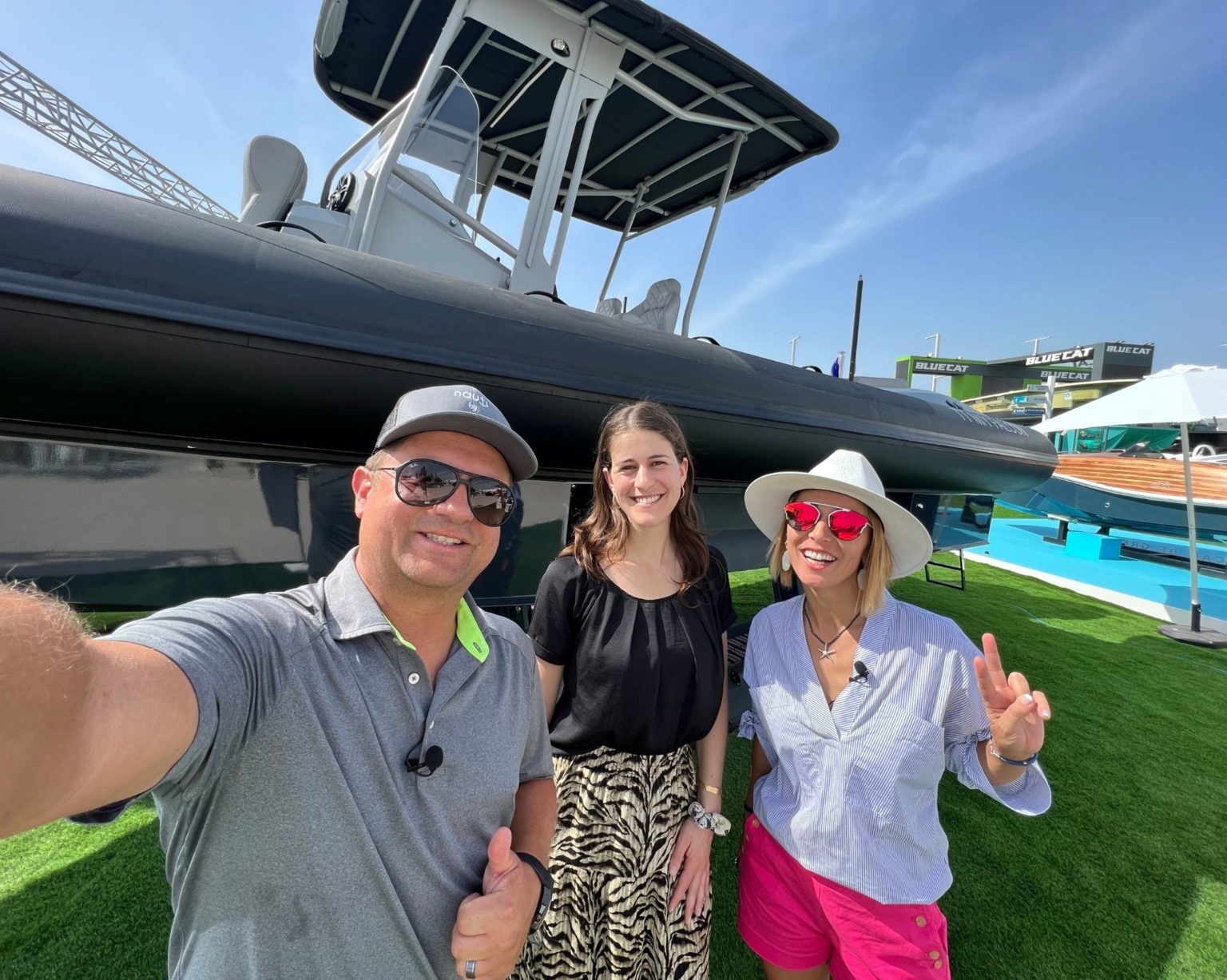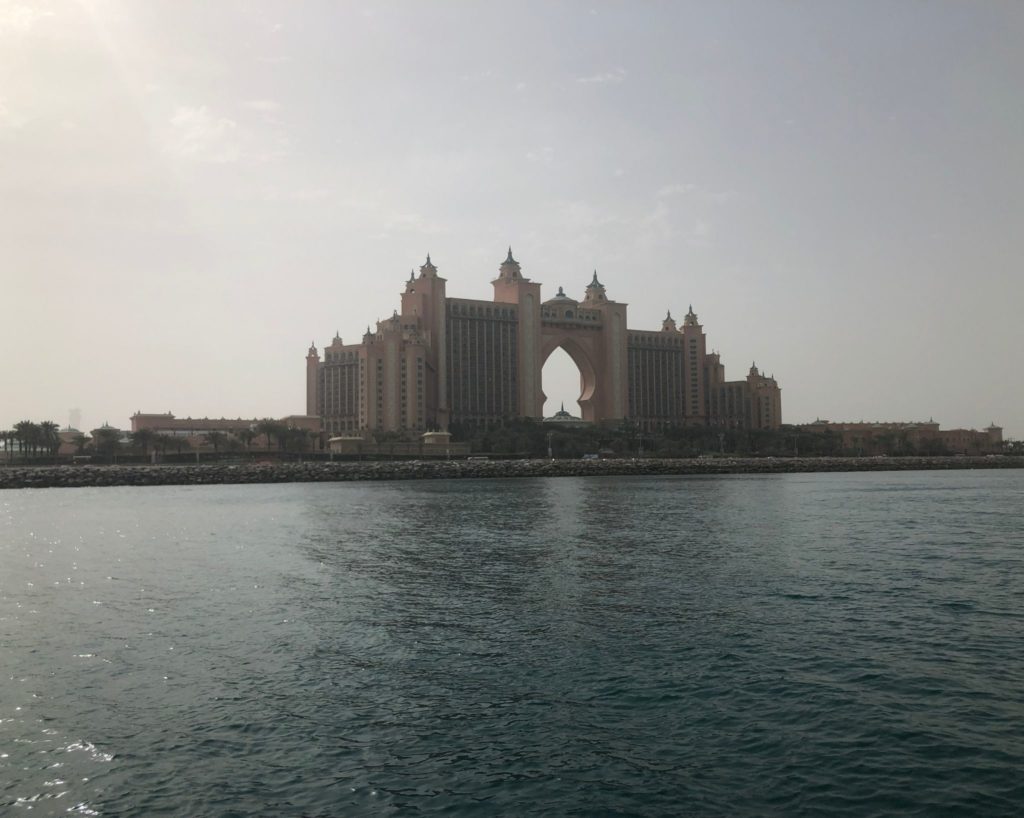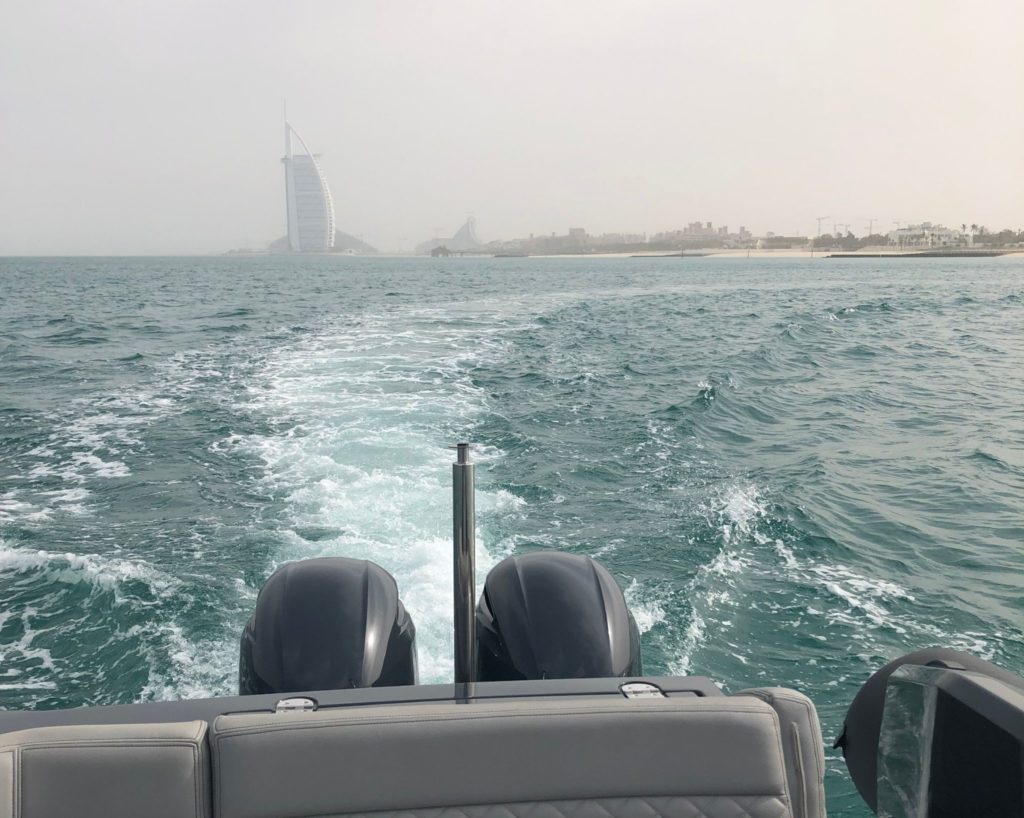 The Burj Al Arab from the Knight
The Middle-East is a very important market for Iguana Yachts. This is where we sold the first Iguana back in 2013. It is still up and running in spite of the difficult conditions (heat, sand and salt) and the owner still enjoys his 2 Iguanas to get in and out from his beach house. There are Iguanas in Abu Dhabi, Dubai, Kuwait and Bahrain, used for waterfront villas, superyachts and hotels.
We will definitely be back next year!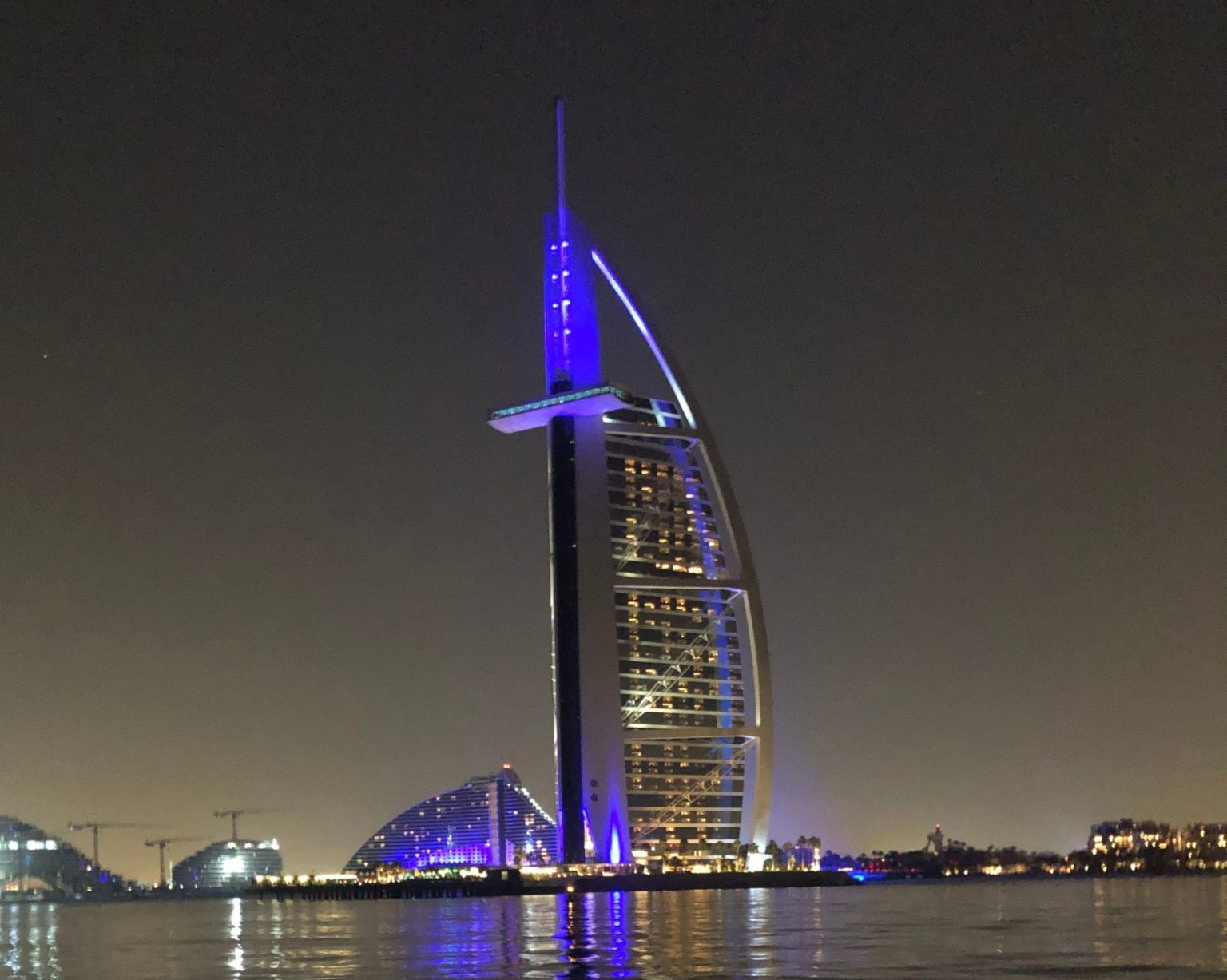 The Burj Al Arab by night
You have missed us? Don't worry. We will be at the Cannes Yachting Festival and the Monaco Yacht Show.