This summer, we had the pleasure of delivering an Iguana Commuter to Banwa Private Island, in the Philippines.
With the arrival of the Iguana Commuter, Banwa Private Island has expanded its island escape experience. Adding a new dimension to the immersive local activities, the sustainable amphibious boat opens up new idyllic spots on Palawan's northeast coastline to discover while enjoying the thrill of the ride, going from land to water in minutes.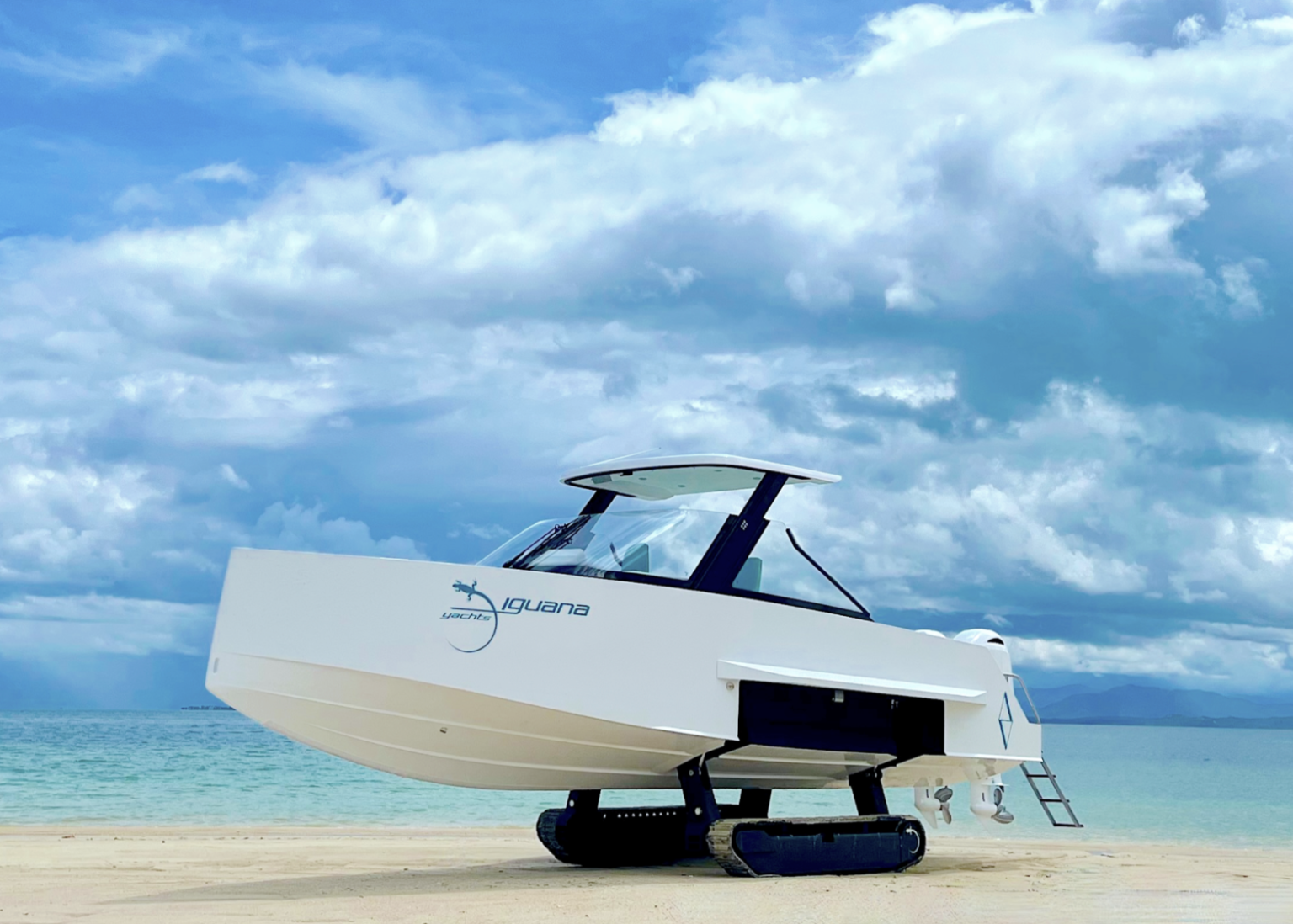 Iguana Commuter's versatility, go-anywhere capability, and ease of use were the key factors in selecting the boat. With its durable, high-tech construction, the amphibious boat offers a safe and exhilarating experience for Banwa Private Island guests. 
Moreover, the Iguana Commuter is the most advanced model of the Iguana range. It is truly unique. 
RESPECTFUL OF THE ENVIRONMENT
Iguana boats are respectful of the coast and the sea by being versatile and stealthy, limiting water and visual pollution. Further, they have a smaller environmental footprint than conventional boats because they require minimal logistics, materials, and infrastructure.
It is the perfect boat for an island like Banwa Private Island.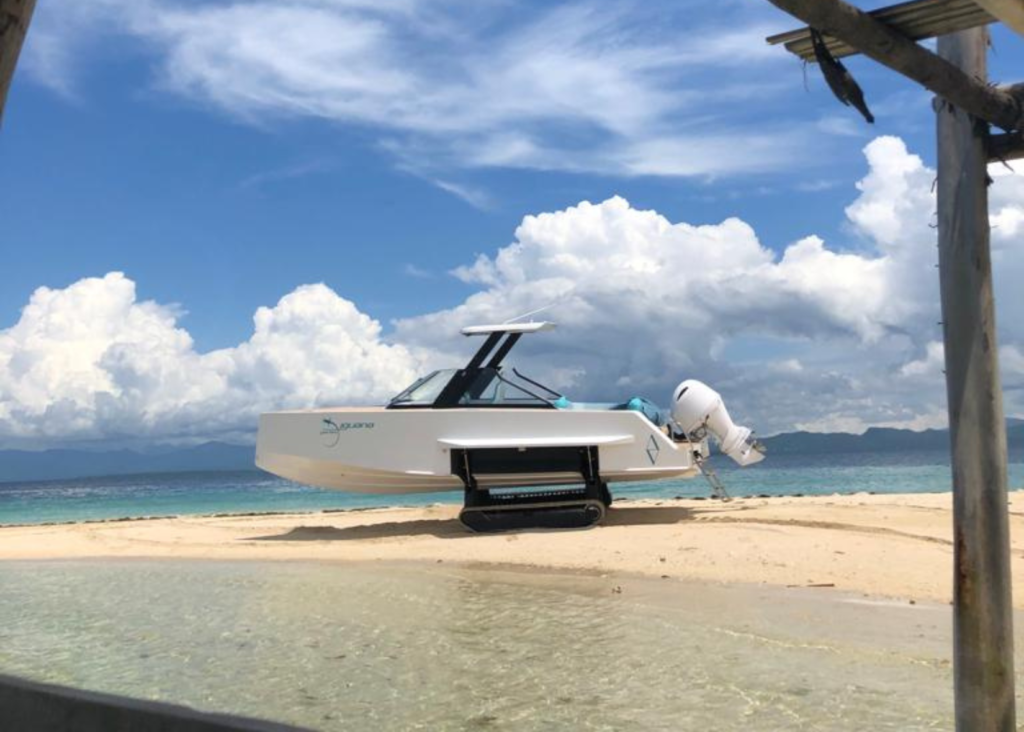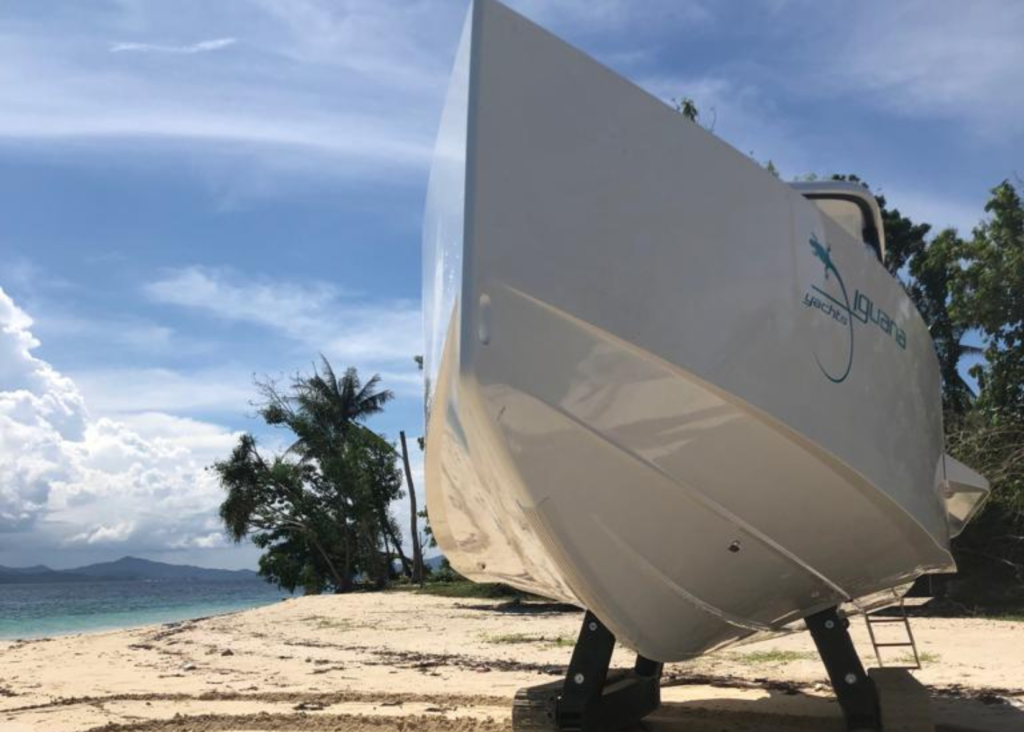 GUESTS ULTIMATE EXPERIENCE
The Iguana Commuter is used to transport guests from the mainland to their villas' doorstep with all their luggages. Thanks to the convertible hard top and wide windscreen, the Banwa team can pick up guests in any weather dryly and safely. The island offers now unique excursions on beautiful sandy beaches for picnics, scuba diving, watching the sunset, waterskiing, and more. It is a truly unique and magical experience.
Head to nearby sandbanks or unspoiled islands, access to the mangrove forest of the Barbacan River, and venture to the untouched reef of Araceli Island, a known site for swimming with mantas rays. Make the luxurious and memorable journey to the UNESCO World Heritage Site Tubbataha Reefs Natural Park on the Iguana Commuter.