Over the last couple of weeks, a Commuter is requiring special attention from our manufacturing team in our French factory based in Caen, Normandy. A worldwide technological innovation is added to the most sophisticated amphibious model of Iguana Yachts' range. For the first time in France, a boat is being equipped with a diesel outboard engine of 300 HP. This innovation brings together technology, economy, and ecology: a great step ahead for the shipping industry.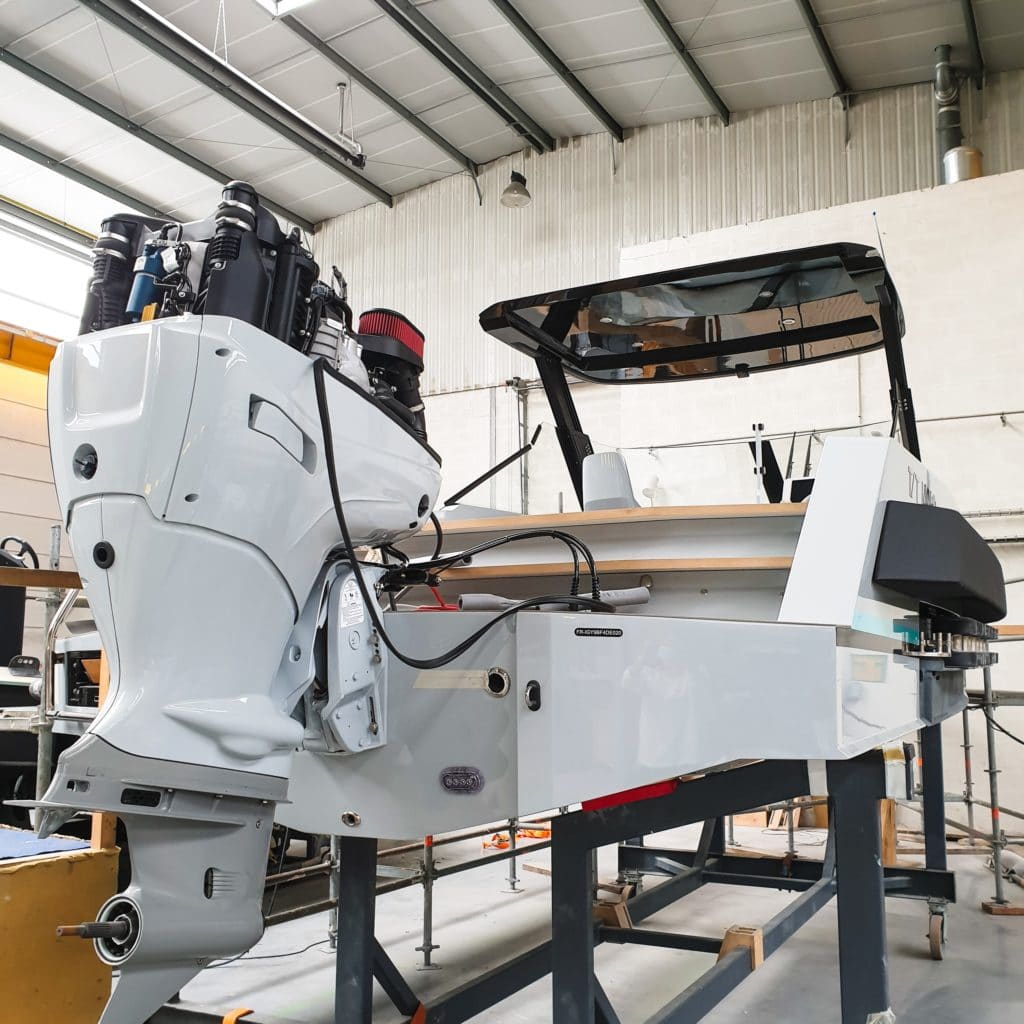 Where does this diesel outboard engine comes from?
The CXO300 is a diesel outboard engine. It is a quiet engine offering high-performance in direct competition to 300 HP gasoline engines. These first diesel outboard engines are offering three main advantages:
One type of fuel onboard: Superyachts' owners may have instantly noticed that with diesel engines for their yacht tender, they don't need to transport gasoline onboard and they can explore further.

Consumption: these new diesel engines are consuming 25% less than an equivalent gasoline engine. Energy-efficient habits that are beneficial to the environment and easy on the wallet.

Lifetime: multiplied by three compared to an equivalent gasoline engine. Need less maintenance.
The production of CXO300 engines started in May in the UK and the first units were shipped in July 2020. These innovative diesel engines are distributed in the United States by Boatswain's Locker, Texas Diesel Outboard, Innovative Diesel Technology, Ring Power, Power Products, and worldwide. The first European demonstrations took place during the Genoa International Boat Show (01-06 October 2020) in Genoa, Italy. 
Iguana Yachts is happy and proud to be part of this technological evolution. As you can see on the pictures, the diesel engine is being assembled on a light grey Iguana Commuter. Its owner is particularly delighted with this specific engine because he'll be using his Iguana Commuter as a yacht tender, diesel is perfectly convenient for superyachts.