A stylish 9.2 m model made for beautiful journeys at sea. Complete with cabin, an integrated bimini and sun lounger; everything required for a relaxing and exquisite ride. Equipped with plenty of power, The Iguana Coupé will reach speeds of 53 mph and land ashore on all types of terrains. Ally performance and style with the Iguana Coupé. Developed to provide safe, fast, luxury transport ashore in the most stylish amphibious package.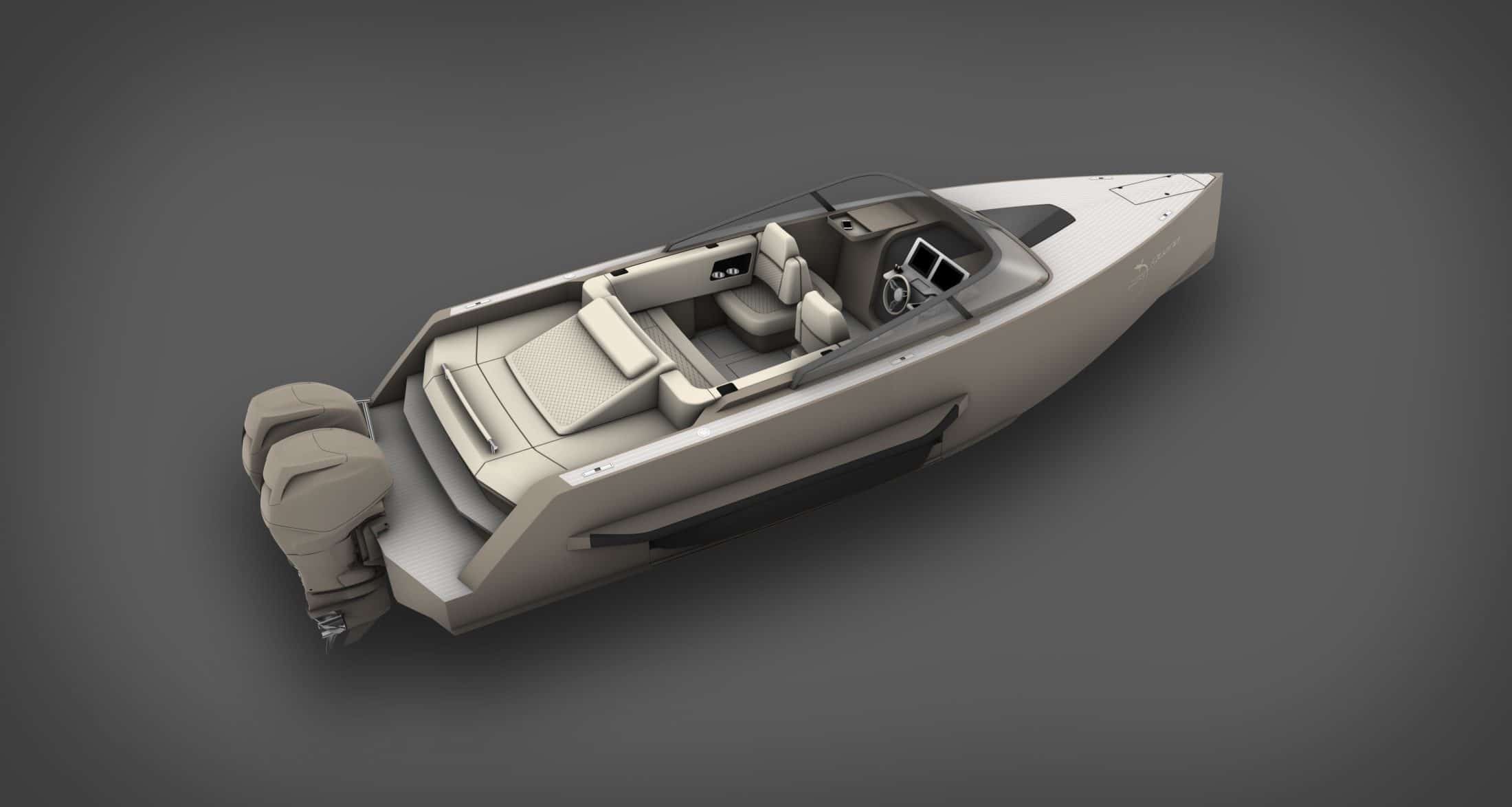 Superyacht Quality Standard
Built using the best modern boat building practices, all materials are of the quality appropriate to the specification and superyacht industry. The hull and deck are produced using epoxy laminates, foam core and appropriate carbon fiber reinforcement to deliver a stiff and lightweight structure. The time proven amphibious mobility system is elegantly integrated into the hull using epoxy coated marine aluminum and Kevlar belt reinforcement. Finished in a marine ultra gloss and luxury upholstery appropriate for even the most discerning of clients.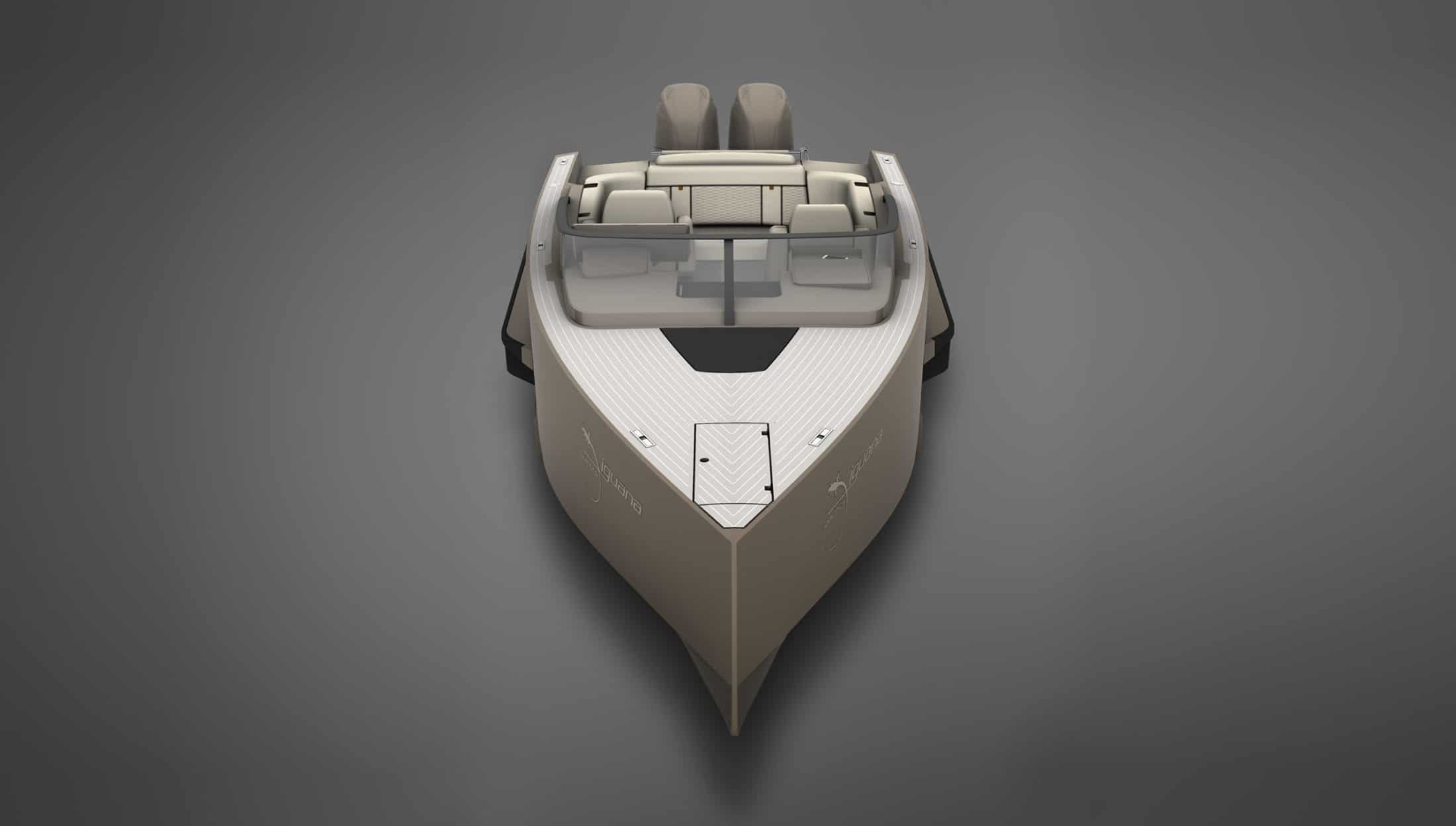 Stowed away neatly out of sight until needed. The integrated bimini pops up from under the upholstery and provides shade for the full seating area. Perfect for relaxing in or out of the midday sun or casting shade over lunchtime and drinks. Strong enough to stay deployed whilst underway and cruising, this sunshade is truly convenient.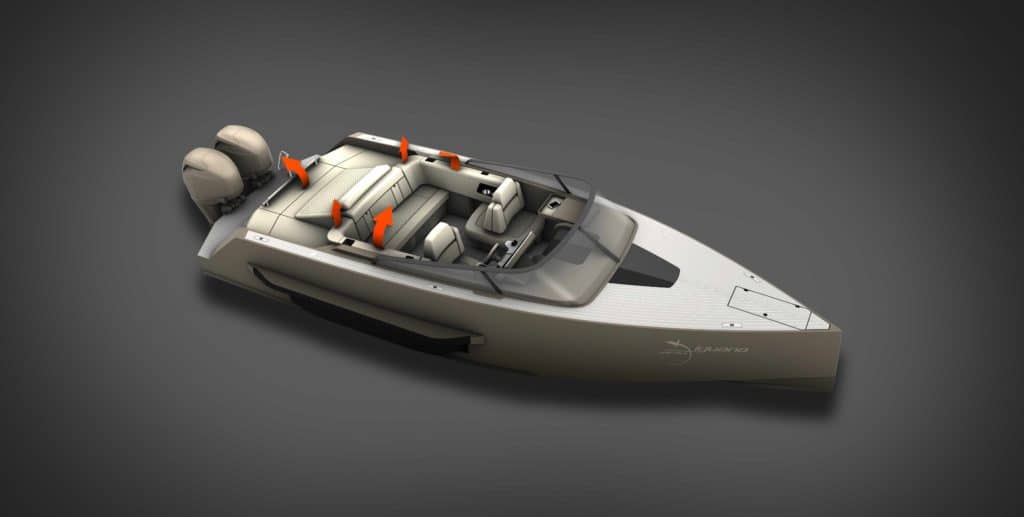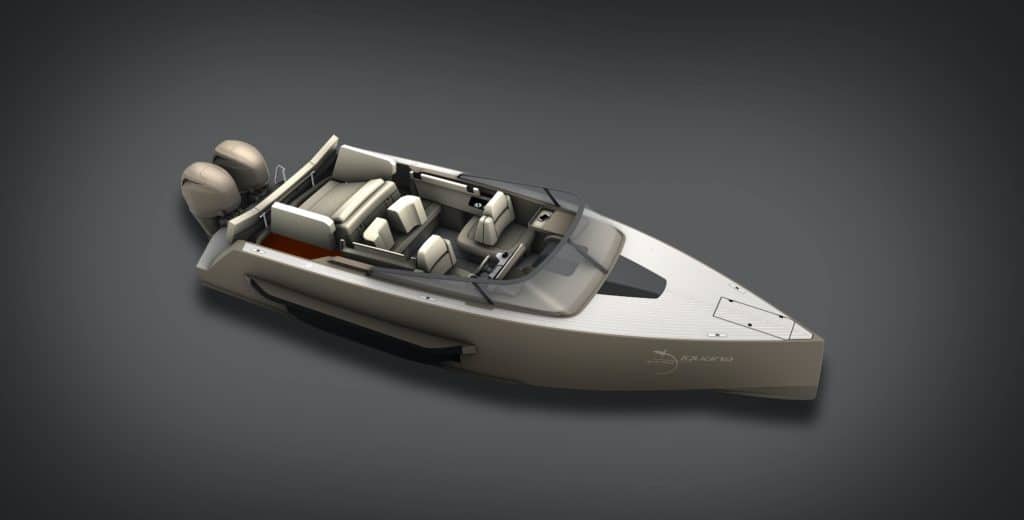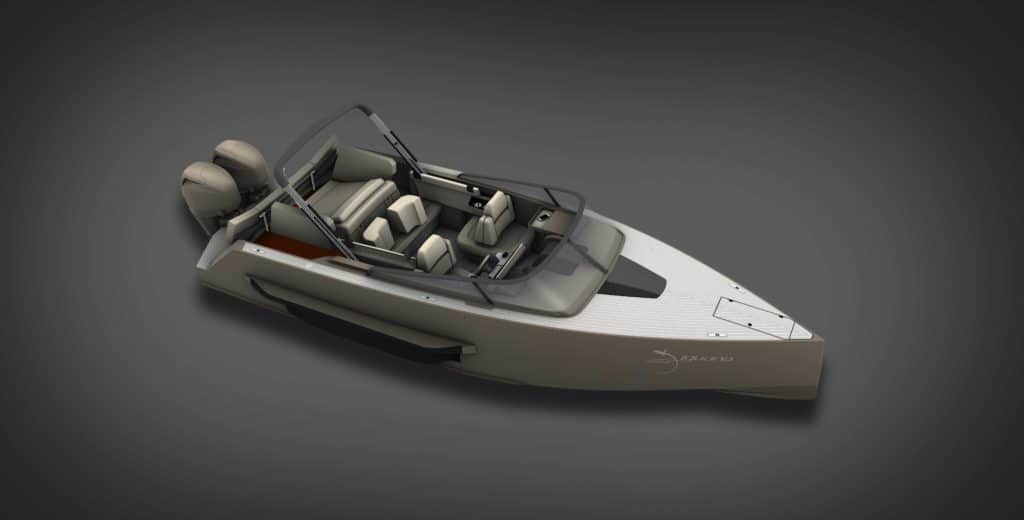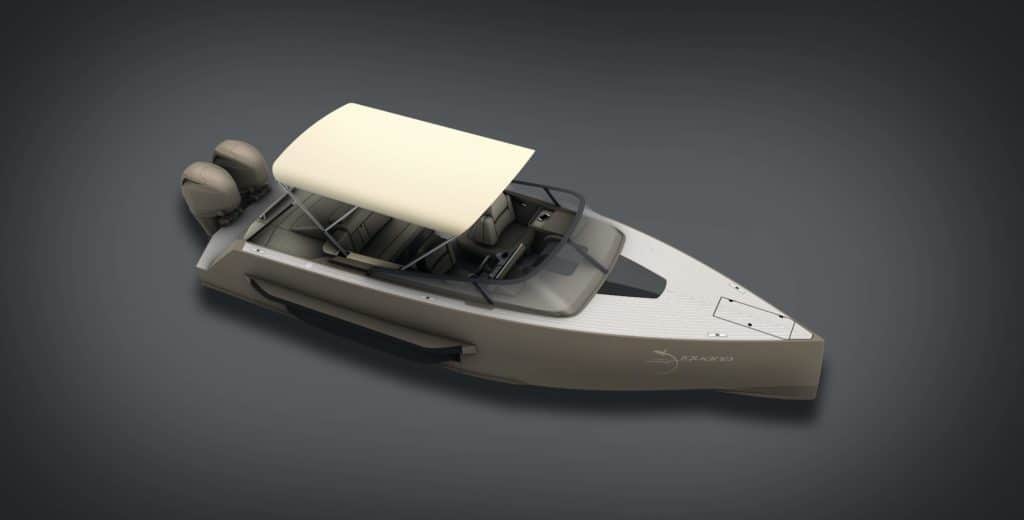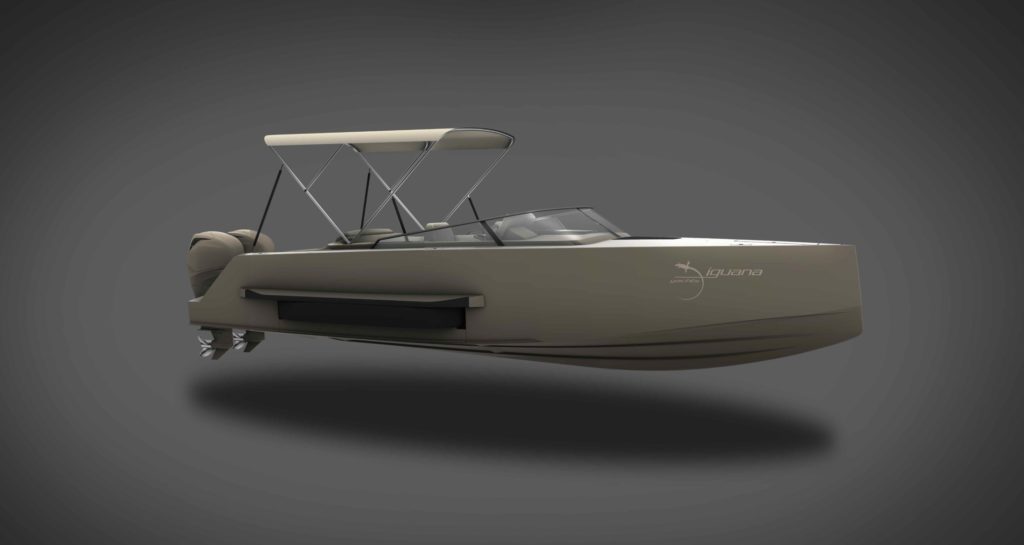 At the back of the Coupé a sun lounger can be stretched out. This is a major plus when the weather is nice to enjoy beautiful days at sea.  
A private day cabin with electric lockable door for privacy and security. Very comfortable and chic, the cabin can be very convenient for long journey at sea and storage. The luxurious upholstery gives a very cosy atmosphere.