Since September 2022, Charles Gillibert has joined the ranks of our Iguana Pro business unit. Passionate about boats and travel, he now manages the workboat division of Iguana Yachts. His rich experience in the defense sector and his network allow Iguana Pro to grow. 
HOW DID YOU GET IN THE DEFENSE INDUSTRY?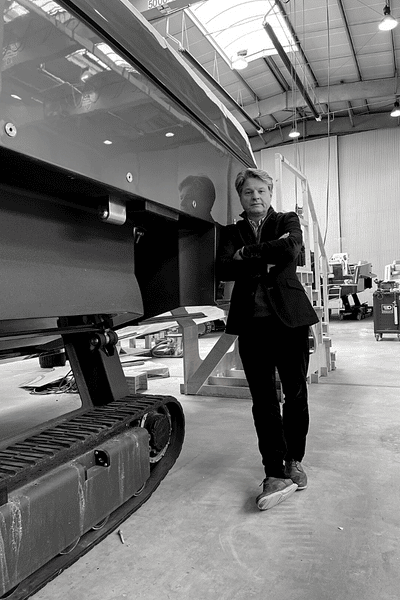 "After several years of study in England, I finished my last year in Spain. I started my career at Norcros, a company specialized in the trade of all-terrain vehicles for NGOs. I was in charge of Africa.
This first experience led me to work for the Marck Group, which specializes in equipment for security forces and military boats, Sillinger. I evolved within the group; I was the general manager of a trading company that was part of the group, SOFEXI.  As a boat lover, I invested a lot in this company. We realized that the commercial range was of interest to the yachting market. So we developed a range of products for yachting, based on the fundamentals of our commercial experience.
15 years later, I left the Marck group and returned to school for an MBA at INSEAD. I worked as a freelancer in the development of shipyards. Then in 2017, I joined the innovative company Azur Drones for 4 years. It was an engineering office and we had to create a market to sell drones because there was no existing market for drones at the time. I've always followed this closely because Africa is an important market. It's handy for logistics."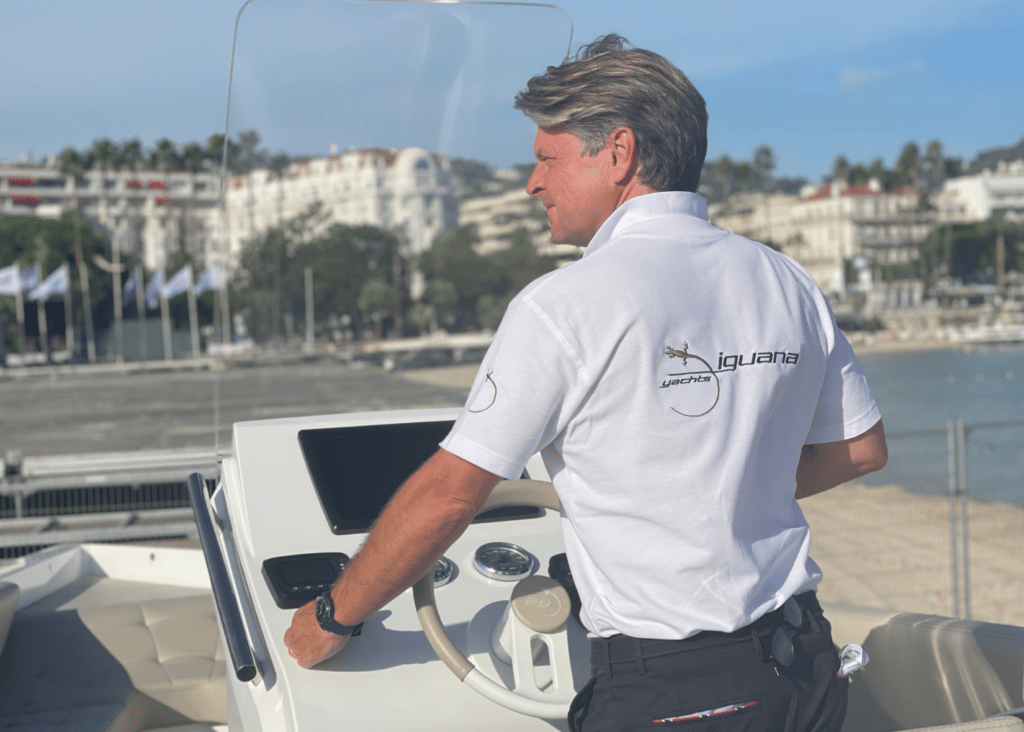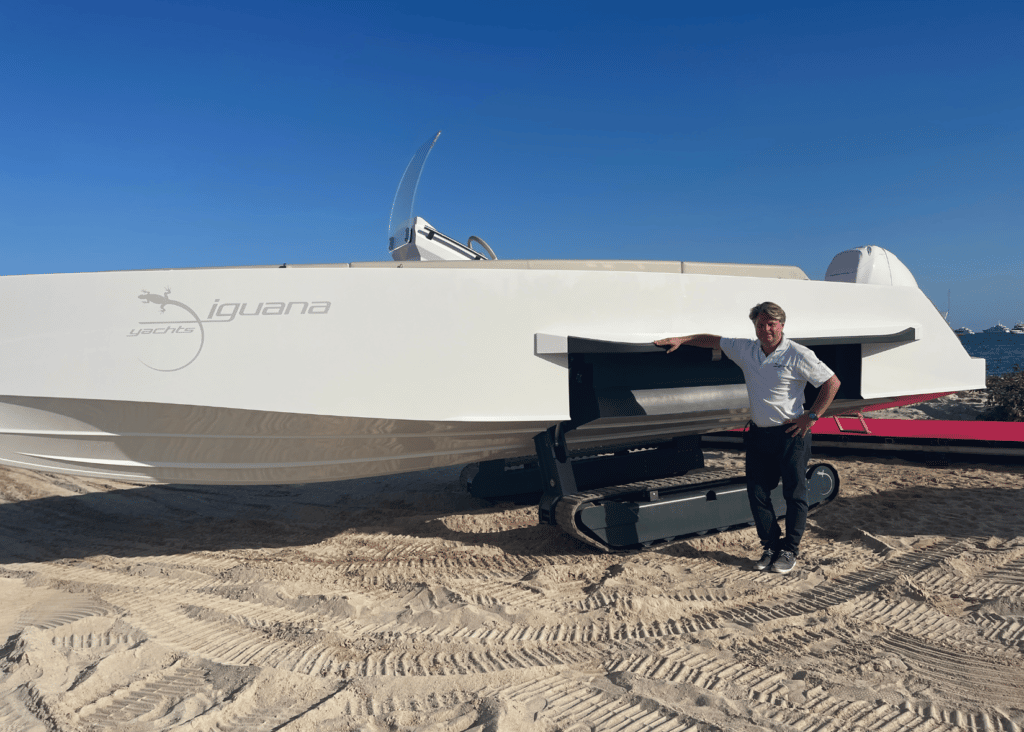 WHAT ATTRACTED YOU TO THE IGUANA ADVENTURE?
"The first time I saw an Iguana was at the Paris boat show in 2012. I spotted it because it was interesting for Africa. But at the time, I didn't believe it. Technically, how was it possible to add tracks on a boat?
We hired a former engineer from Azur Drones, who previously worked at Iguana Yachts. I was surprised to see that the company still existed. Every year I would send Iguana a message asking if they were coming to this or that boat show. I finally came to see the shipyard. I thought the product was very impressive and wanted to be part of the adventure. I have always wanted to support small and medium-sized businesses on an international scale. I like the marine environment, boating, innovation and I am a fan of the product! I told myself that this company was made for me. I put a lot of effort in my work. That's also why I'm involved in the yachting business, which is very new to me.
Why Iguana Pro? Because I am a pure product of Defense Security. I spent a large part of my career working for Defense. For me, yachting is not an obvious field. I'm just discovering it. I had never sold a boat in B to C. However, I quickly understood the codes. I learned that with the Marck Group. I go very far in customer relationships. I take care of the customer. I contacted people for Iguana that I hadn't seen in 15 years. Selling a product when you are thousands of miles away is not easy to manage. It is important to establish a relationship of trust. I invest a lot of time in that."
HOW WAS YOUR FIRST EXPERIENCE WITH AN IGUANA?
"I didn't realize how amazing that would be. Operational simplicity. We spent some time at sea, then came back. There were no constraints. Usually, the boat ride back spoils your outing a bit. If you're in port, you're looking for a place, if it's windy it can be a bit tricky, if you don't feel confident, etc. But with the Iguana, it's very simple. It multiplies the sensations and the marine experience. For me, it takes away all the constraints. I had understood it but now I feel it. I was far from really understanding. That's why it's important to have the customer try it. The experience of driving as a driver is incredible. You're dry on your beach or in your parking lot, you quietly put your stuff in the boat, get in the water and go. It's awesome. It saves a lot of time. It makes the sea much easier to get to. Less stress than a classic boat.
The Iguana is a very good boat. You don't get wet, you can navigate at night without any problem. It has very good behavior at sea, it is safe. It is a simple way to access the sea. That's luxury. It is to be able to go out to sea on a whim, without waiting for the high tide. It simplifies life. It's a real pleasure to put your boat out to sea."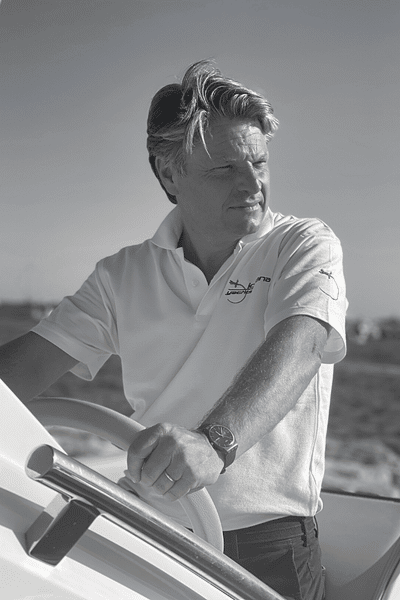 Are you interested in joining our team? Find out about the positions available or apply spontaneously and discover the Iguana world.