If you follow our Instagram account, you have probably seen Toby Scruby's photos or perhaps you have already met him on boat shows: he is our sales manager for leisure. Originally a water sports instructor in the UK, he moved to Dubai and became a superyacht salesman. Here is his unusual career path and what brought him to Iguana Yachts.
HOW DID YOU GET IN THE MOTOR BOATING INDUSTRY?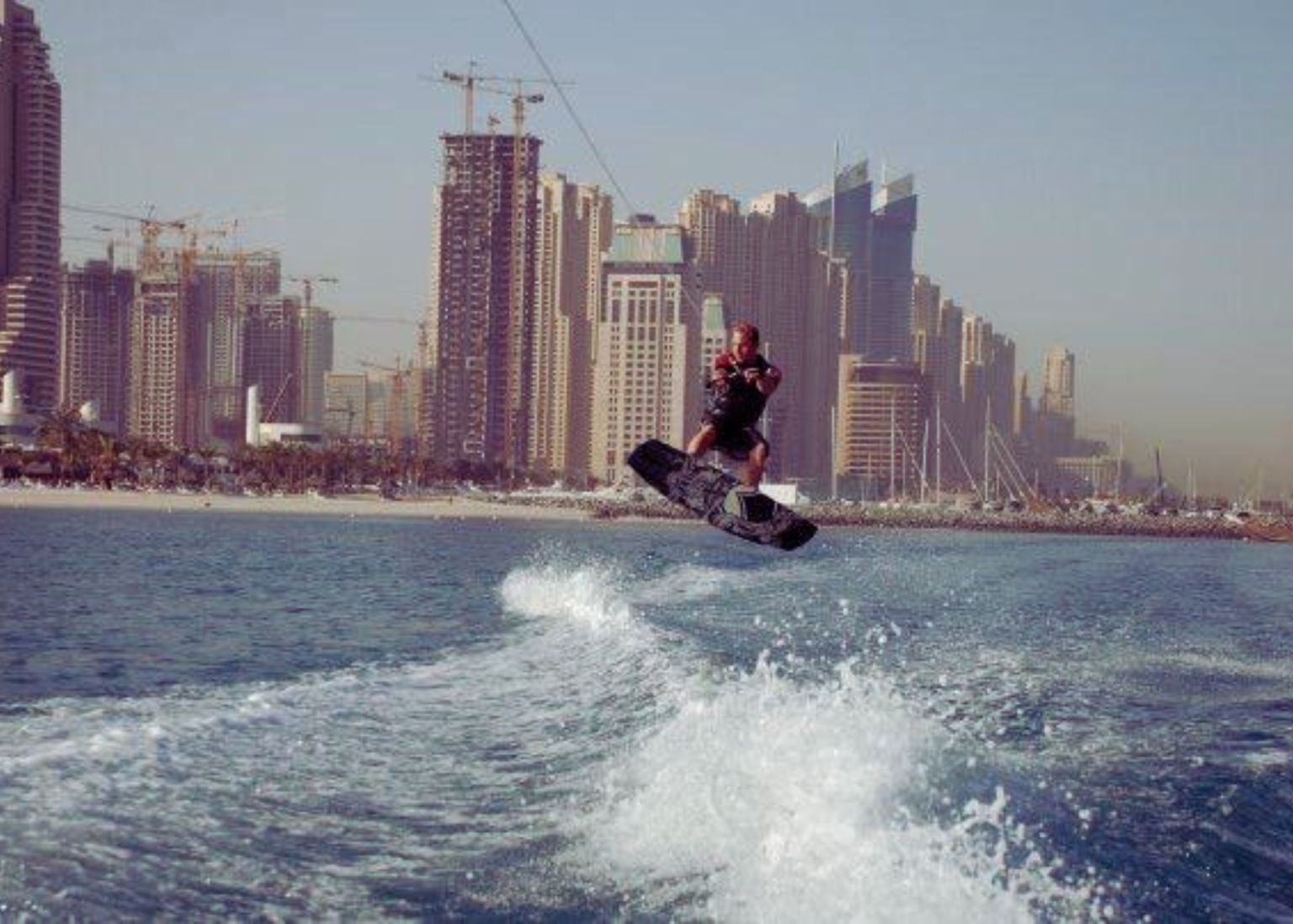 "I've been in the industry since I was 17 years old. I  secured a place at the UK Sailing Academy on the Isle of Wight to be trained as a Professional Water Sports Instructor. After my training finished I then went overseas and worked for various Water Sports based companies. When I was 22 I decided to spend some time in London and secured a job working for a well-known Marine Parts manufacturer called Holt Allen, back then it was Jack Holt. This then exposed me to a new area of the Leisure Boating Market."
"In 2004, I had the opportunity to visit Dubai and during that visit, I saw an opportunity to be part of an early growth stage of what has now become a massive Yachting hub. I secured my first position running Fairline Yachts for the GCC, it was lovely being connected to British Builder and I was very passionate about the product and the highlight of my time was securing the sale of Fairline's flagship model, the Squadron 74. This then led me to various other opportunities working with Sunseeker, Azimut/Bennetti, and then setting up my own Marine Company under the umbrella of the Al Futtaim Family, called al Futtaim Marine. This grew very quickly to become the UAE's leading aftersales provider and we secured some excellent warranty contracts, from Chris Craft to Lurssen. Walking around M/Y Azzam was defiantly a highlight and being asked to carry out various works on board proved we had some of the best and most skilled technicians available. The final stages of my 18 years stint in Dubai took me into working for a Private Office and Fleet Managing/Owners rep which I thoroughly enjoyed."
WHAT ATTRACTED YOU TO THE IGUANA ADVENTURE?
"It was the challenge of having a product, which was obviously not an easy sell. But had a great purpose/solution to people's boating needs. It was definitely a challenge seeing whether I could make it work and I'm pleased to say we have secured many new clients and dealers globally, plus becoming a serious contender in the Super Yacht tender market, which is very exciting. I remember the first time I drove an Iguana, I think it was in Dubai. I had to go and do a delivery and I had never even been on one before. It was quite terrifying! But I was equally surprised by how simple and user-friendly the Track System was.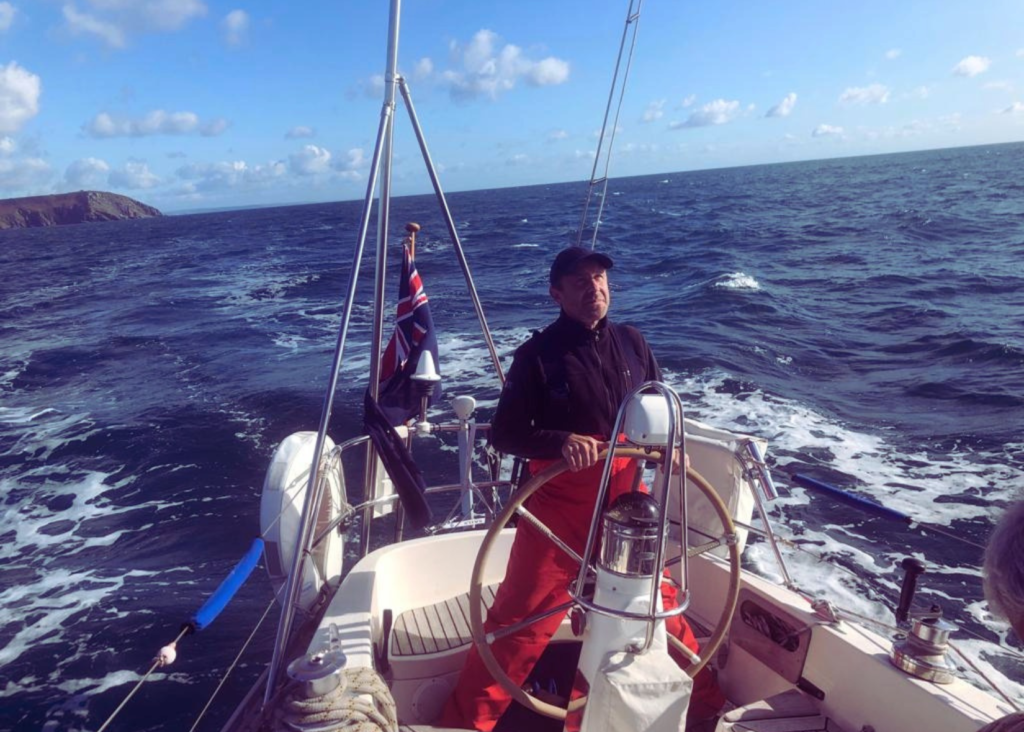 I was a little apprehensive at the early stages but the more time I spent with clients and time on board it really has become a serious solution to solving clients' boating needs, should it be a property located on a tidal estuary in the UK or a wonderful private island in the Philippines."
WHAT IS IT LIKE DRIVING AN IGUANA? HOW DIFFERENT IS IT FROM A REGULAR BOAT?
"One thing that we always come back to is the seaworthiness of our boats. Especially the X100, the high-sided tubes, and nearly 4 tonnes weight makes the X100 a really good sea boat. A lot of people don't see this as they automatically just look at the amphibious ability, the Iguana also provides a proper platform that you would find on any other nonamphibious boat, our track system doesn't hinder any of the internal space on board."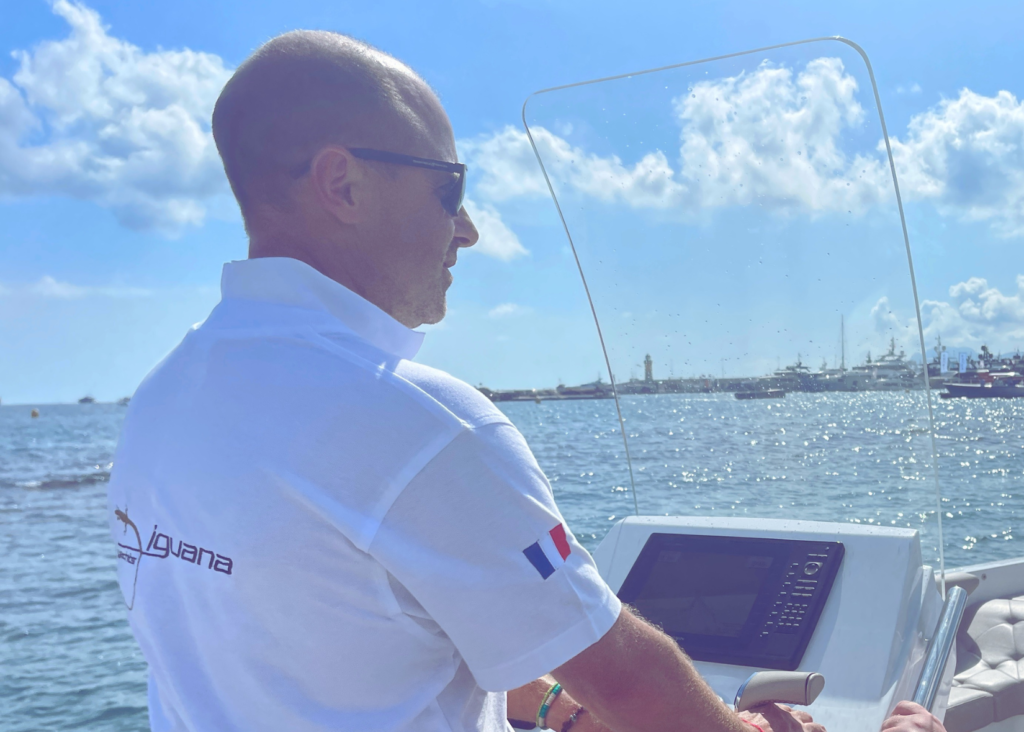 WHAT VISION DO YOU HAVE FOR THE FUTURE OF IGUANA YACHTS?
"I think we're definitely growing our super yacht market. In recent years clients have wanted to extend their cruising zones and explore more places in the world, which the Iguana fits perfectly with. As one client says he looks forward to his "Iguana Adventure" so the future for Iguana is strong in both the Yachting sector and interestingly the hotel and Resort market is quickly catching onto the ease and safety of guest transfer from waterside locations."
Are you interested in joining our team? Find out about the positions available or apply spontaneously and discover the Iguana world.