There are several stages in the construction of a boat, of which electricity is an integral part. It starts when the ship is not yet decked to run the first part of the cables. The process of connecting all the terminals continues once the deck is laid.
The electricians play a crucial role in the production of the boats. As the boat is built, their work inevitably spills over to the other teams and to the after-sales service.
Zied Bougatef, electrician leader, tells us about his work at Iguana Yachts and the electrical team.
HOW DID YOU START AT IGUANA YACHTS?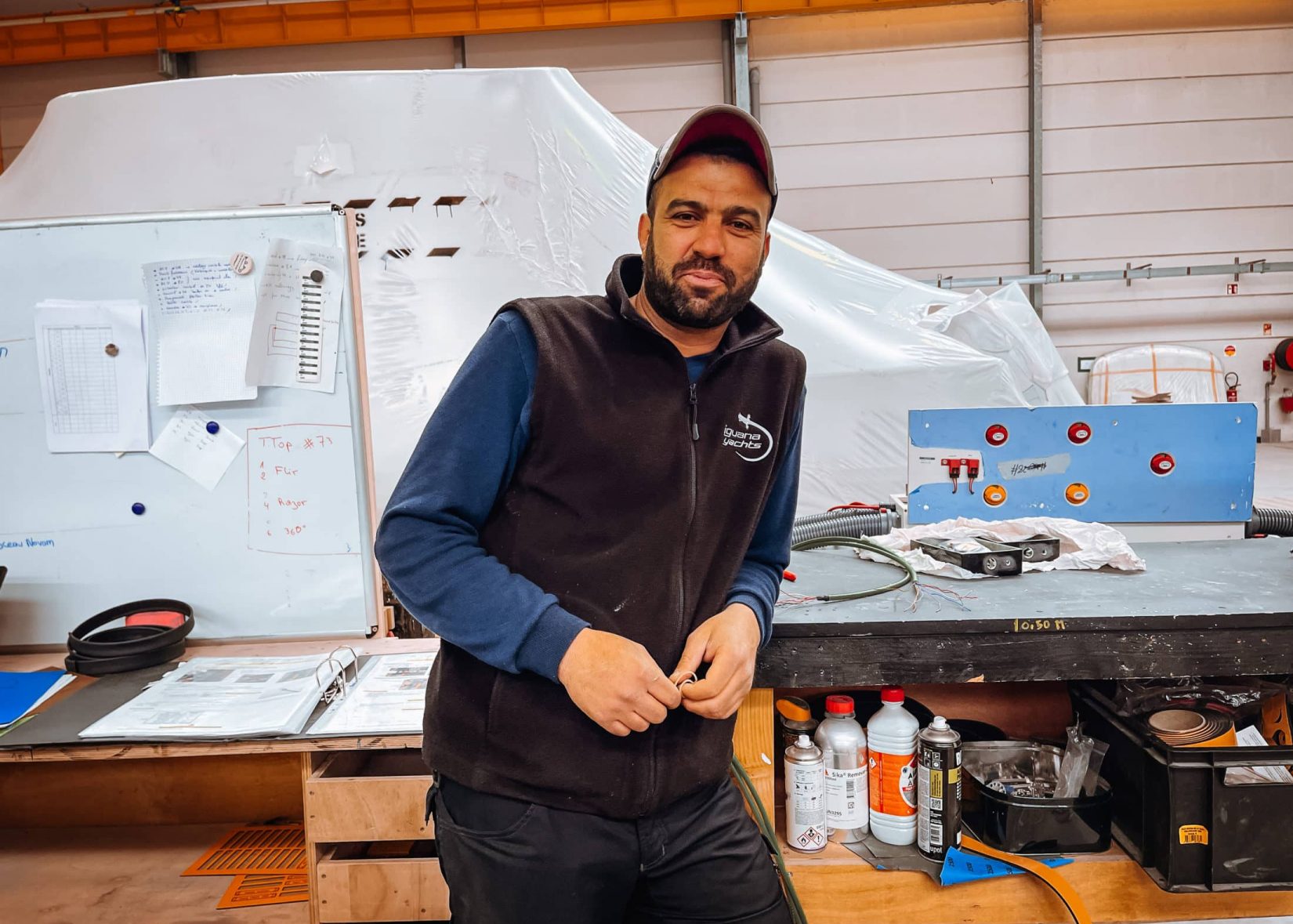 "Before coming to Iguana, I was a production manager for a company in Dijon. When I arrived in Normandy in 2019, I reoriented myself toward electricity. The field of electricity has always attracted me because of its constant evolution, in all types of markets.  I like this mix of intellectual thinking and manual efficiency. 
I started at Iguana Yachts as a temp. Very quickly, I was offered to stay and I accepted. I love boats and their uniqueness."
THE PROCESS AND EVOLUTION
"The most pleasant thing, I think, is the constant change in the field. There is always innovation. I see the difference between each boat. Between the first ones and this year, a lot has changed. For the better, of course. This evolution has taught us many things about our environment and working methods, in terms of requirements, compliance, and skills. We have exceeded our expectations and those of Iguana by being an anchor. For example, by organizing ourselves differently, we reduced the number of checkpoints on a boat and thus made the after-sales service intervention more efficient."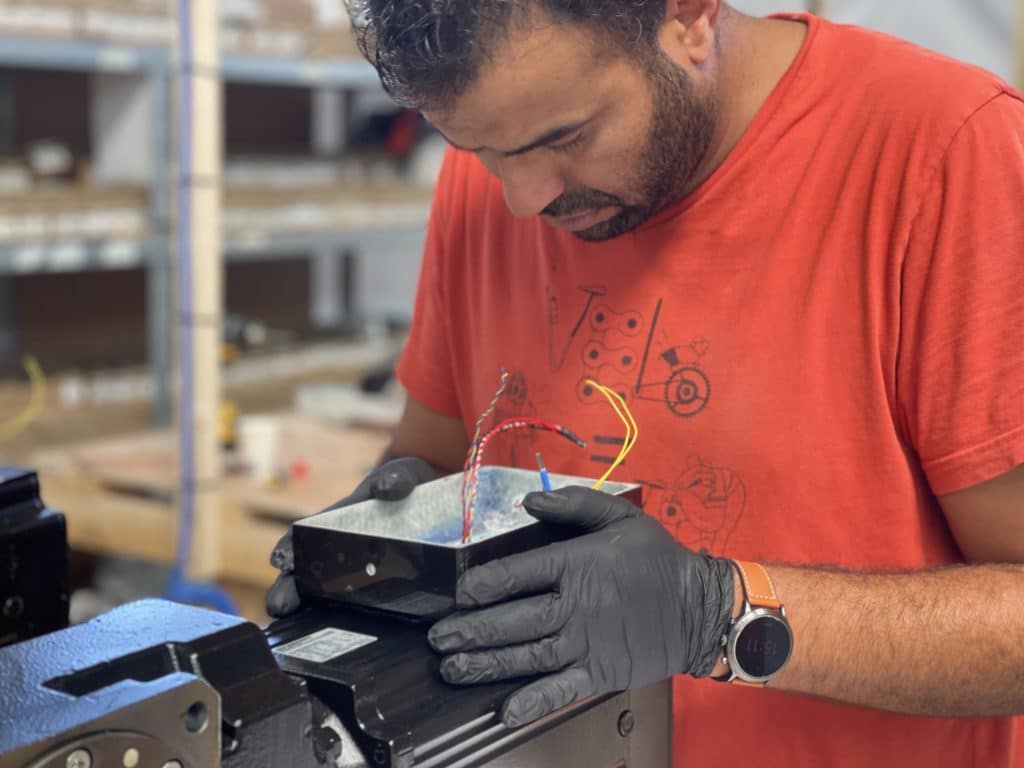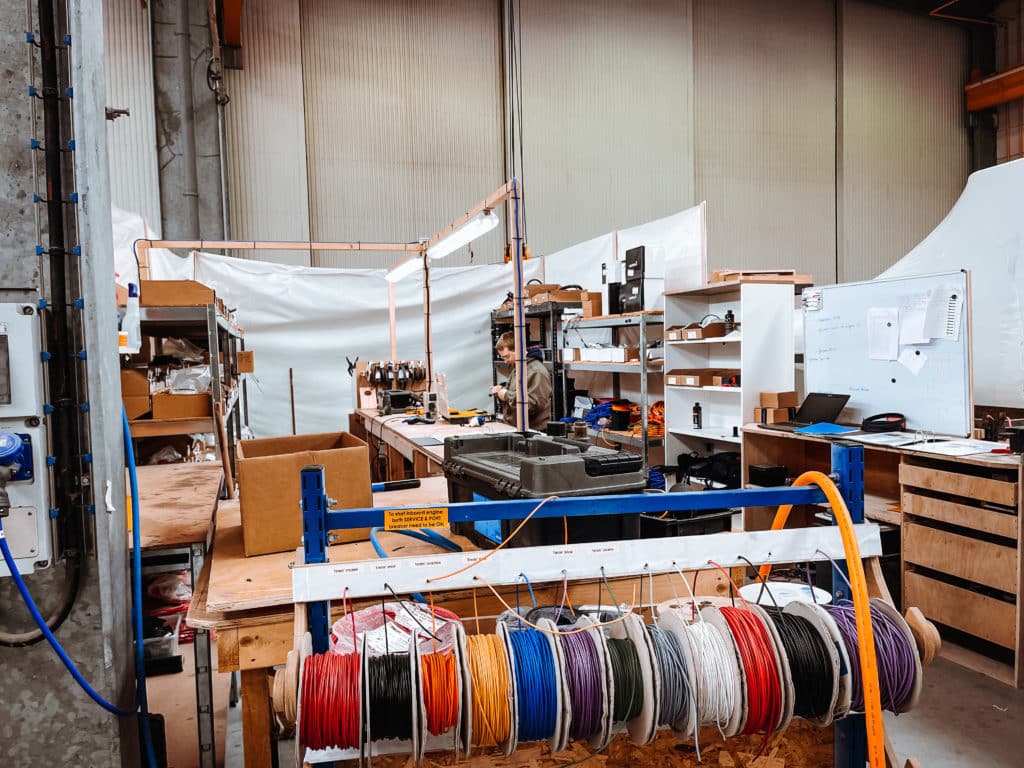 "The reason I enjoy building boats, particularly Iguana, is that I can express myself through them. Depending on the model and the electrician, a particular trace will be identifiable and unique. This is even if 98% of the elements and placements remain the same. Each boat bears the mark, the paste of the craftsmen who worked on it. Moreover, we allow everyone to understand the placement and composition of the elements thanks to our work upstream. Indeed, if you open the central console, you can easily figure out what each element corresponds to. I often say: at the beginning, I see a hull arriving with nothing. It's like starting a sandwich with only slices of bread. Little by little we will add the filling, in our case the paint, the before and after decking, and the electricity. In the end, this gives us a complete and unique guana."
The "Elec Team" : 
Zied Bougatef (leader)
Rémy Fourre
Maximilien Leterrier
Mohammed Kassou