A powerful new Iguana Sport has just arrived at Prestige Marine, our official dealer in Florida.
Our team is very proud of this boat. Every detail has been meticulously worked on. Admire the beautiful gray color that gives it a sporty and aerial look. In addition to being beautiful, it is also mighty. It is the fastest amphibious boat in the world. It has reached a speed of 62 knots!
Come and try it in Miami and discover it exceptional capabilities.
COME SEE THE BOAT IN MIAMI
IGUANA YACHTS IN FLORIDA: PRESTIGE MARINE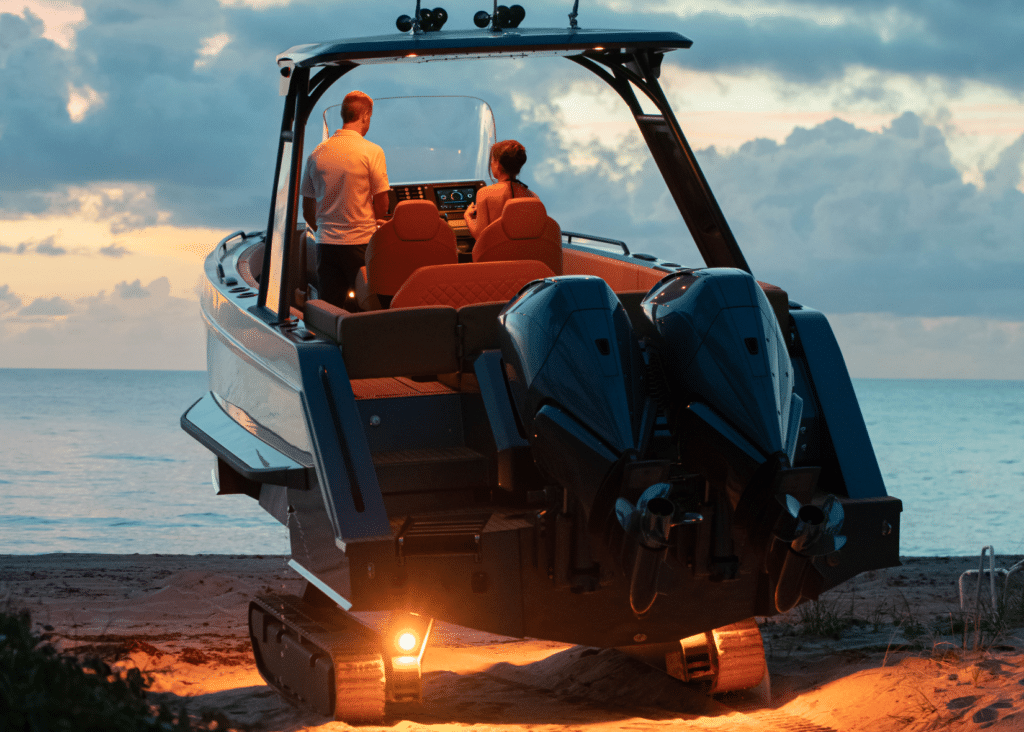 15050 Biscayne Blvd
North Miami Beach, Fl, 33181
Phone: +1 305 947 1000