What's the story behind Prestige Imports Miami?
Prestige Imports was originally founded by my father in 1977 but at the time we started off as just a Pre Owned luxury car sales center to mix with every type of domestic and European import in the 70s. It was way before our opportunity of being a Lamborghini dealer in 1989.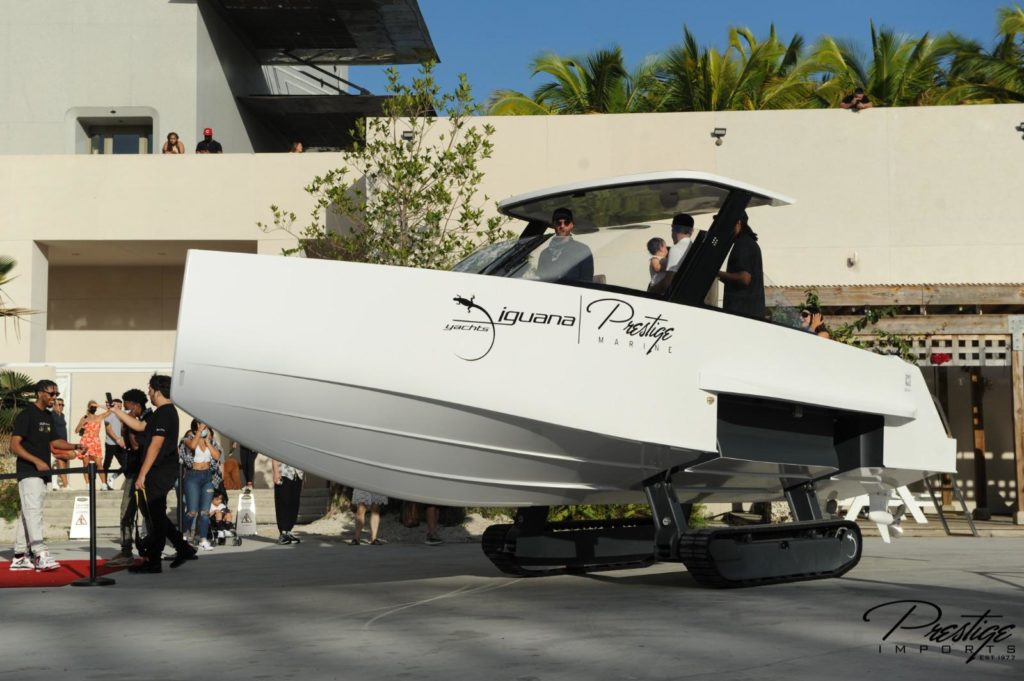 My father aspired to be a Lamborghini dealer for a very long time. He saw and felt Lamborghini as this iconic brand that Ferruccio Lamborghini had created. After we had taken Lamborghini, in 1989, we remained one of the larger Lamborghini dealers in the country. After that, we acquired different brands like Lotus and Audi. 
When I came on to the brand, there were two brands that I saw for passion, Pagani and Karma. My father had a dream of working with Horacio Pagani, and I was pasionnate about representing the hybrid, luxury electric automotive manufacturer Karma. We operate our business never forgetting that service is key, that the experience is key. So, all the brands we work with follow that same admission guidelines. There is a passion behind each brand.
Why did you launch Prestige Marine?
Prestige Marine started as a passion project for us. My father lived on a boat for 16 years before he ever owned a home. He was always telling my mother "My Sunday is going to be father and son day". My head was into cars for six days a week, but on the Sunday we were always on a boat together. 
After my father passed away, I was left with his very large Sunseeker and his speedboats. I remember saying to myself "I'm going to start fresh, and recreate a brand in memory of my father". The concept of Prestige Marine started when I bought my first Midnight Express.
As I started working with multiple brands like Pardo and Vandutch, I thought that I needed to run a yacht and marine business, the same way that the automotive industry is operated.
Why did you choose Iguana Yachts?
There is a lot of different manufacturers that I've me, which in theory sound really cool but the execution is not there. That was my biggest fear when I looked at competitors of Iguana Yachts. The concept of having a boat that transfers from water to land is very cool, but nobody had ever executed it in a seamless fashion, with a product and engineering that actually works in rough seas and on different types of terrain, and that remains aesthetically beautiful.
The first time I discovered Iguana Yachts in one of the magazines, I remember thinking "Oh my God, this is something that we have to represent in the Prestige Marine family". At the time, a client of ours had just purchased one and I was amazed. Many people can conceptually think of an idea of something cool like this but very few can actually execute it. That's why you're the only amphibious brand we would ever want to work with.
What was your feeling the first time you tried an Iguana?
First, as you walk up to the vessel, you have the impression that it's sitting there, waiting for you. You walk around it, look at a very notable engine, at the exterior design, and touch all of the different materials. You start wondering how the tracks must embed themselves into the hole. Then, you take a step back and you look at the actual aesthetics of the all itself and forget about the track system.
Then, you get on the vessel and you experience it. It goes into the water and you feel this immediate keel sensation of the legs being there. On the click of a button, you hear the system retract. I couldn't believe how simple it was. Once the track system is retracted, it is as if you have a regular hull. I was hitting speeds of 45+ mph through waves and I was amazed because I completely forgot that a few moments ago this vessel rode itself up on shore.
We came back and deployed the track system to come on the beach. The minute the track system kissed the sand, there was an automatic grapple factor. By itself, it was able to take and lift the boat out of the water. I was amazed with the stability, and because it actually worked.
The fourth and most impressive thing was walking off of the vessel. In America, there's a saying that every truck driver that drives an 18-wheeler walks away from it, turns around after 10 feet, turns back and says "I drive that big thing". That was the same experience that I had on the Iguana. I walked off the vessel, walked about 10 steps and turned around and said "This is amazing".
Who are your Iguana clients?
So far, the customer base is all over the spectrum. We've dealt with customers that are purchasing them for the back of their big yachts, we've dealt with specific crews of very large vessels that are purchasing on behalf of the owner, we have a lot of waterfront homeowners that want to purchase it. So, we've met clients from every walk of life and that's also a very cool thing about Iguana.
What are your clients' feedback?
I have never seen a client that isn't smiling from ear to ear. Some of my clients have also said that this is the future of marine boating. They wanted to be a part of the Iguana movement. 
What are the main benefits for your clients?
It's the fact that at any time, they can snap their fingers, and they have the versatility of not just having an amphibious vessel in the water but being able to come up on land. It gives you an opportunity to explore areas you never thought you could. But also, in today's day and age, it becomes an instagrammable moment. It is an experience.
What do you want to offer with Iguana Yachts?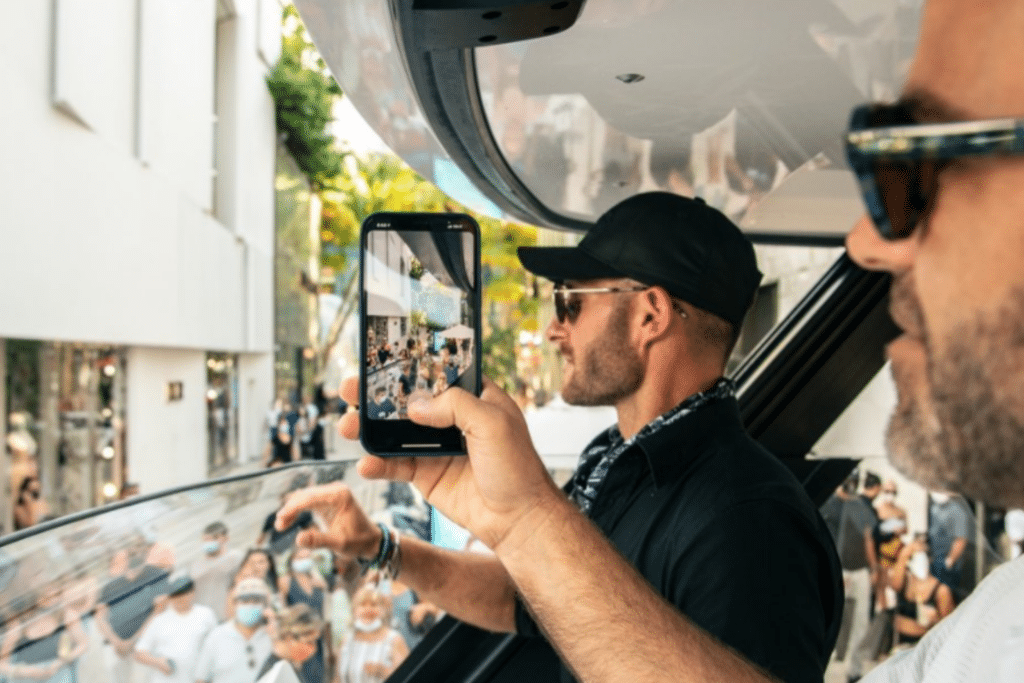 We want to offer them the opportunity to not limit themselves to this traditional and specific way of boating. We want to welcome them to a brand that we, as Prestige Imports, have vetted from every sense of the word. We're talking about a product that looks beautiful, performs incredibly, has resale value and durability. And we are a delaer welcoming it to the United States, delivering more than just a product of boating, delivering an experience.