This Iguana X100 has been given a new look with this beautiful Mocha color for the tubes. Special order from Thailand. This paintwork brings out camel tones with golden highlights in the sunlight, a shade that matches the honey diamond upholstery. Our production team is proud to have worked on this boat and on this exclusive color design for this Iguana RIB.
Here are some pictures to discover this unique customization that we did for the first time.



MF GROUP:

OFFICIAL IGUANA DEALER IN THAILAND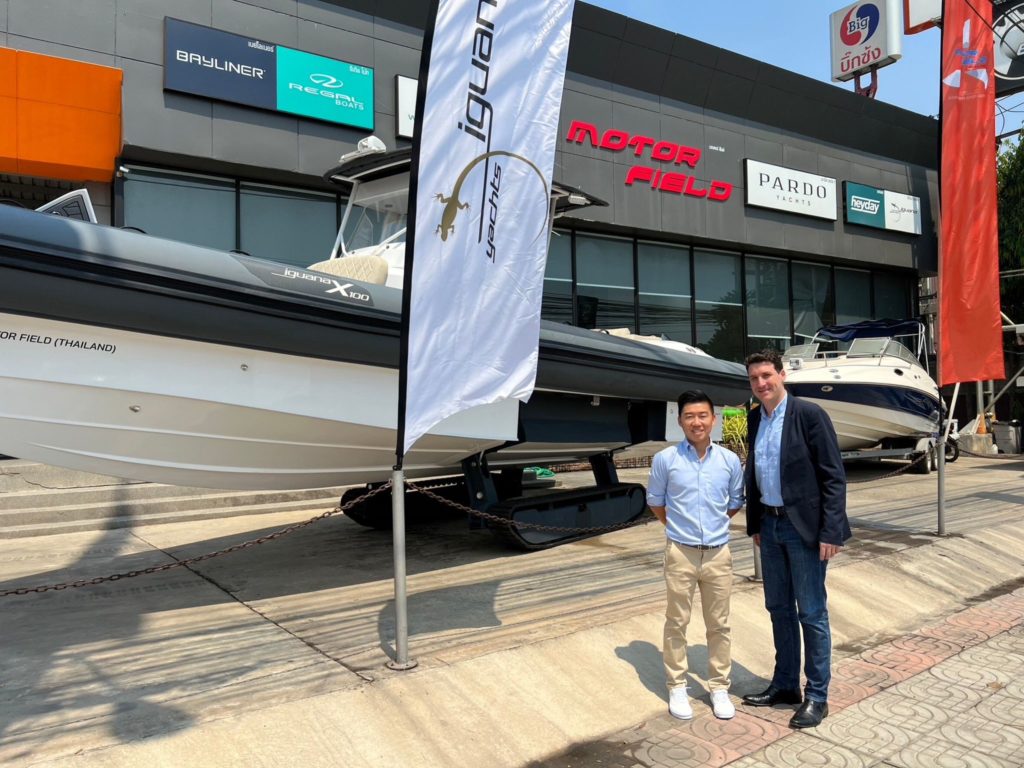 Established in 2004, MF Group offers premium and quality services for a large range of nautical brands in Bangkok and Phuket.
Location in Bangkok: 
118/40 ท่าจีน Mueang Samut Sakhon District, Samut Sakhon 74000
Tel. : +66 81 754 7599