This 45th edition was a real success. 650 boats, including two Iguanas, ranging in size from 5 to 48 meters, and 54 000 visitors from all over the world, made us very pleased to be present. The weather allowed us to conduct many sea trials.
Having participated for over a decade now, it has always been a pleasure for us to come to Cannes. This is our home show in France!
Thanks for stopping by the stand to visit us. We would like to thank the organization team as well.
Here are some pictures we are delighted to share with you.
UNVEILING THE IGUANA FOILER
We took the opportunity to unveil our new electric model: the Iguana Foiler. The boat that sails, flies, and goes on land. It is the first fully electric amphibious boat in the world. Fitted with surface piercing foils, that reduce energy consumption by 50%, this model is both innovative and sustainable. This Iguana Foiler was a big hit at the show.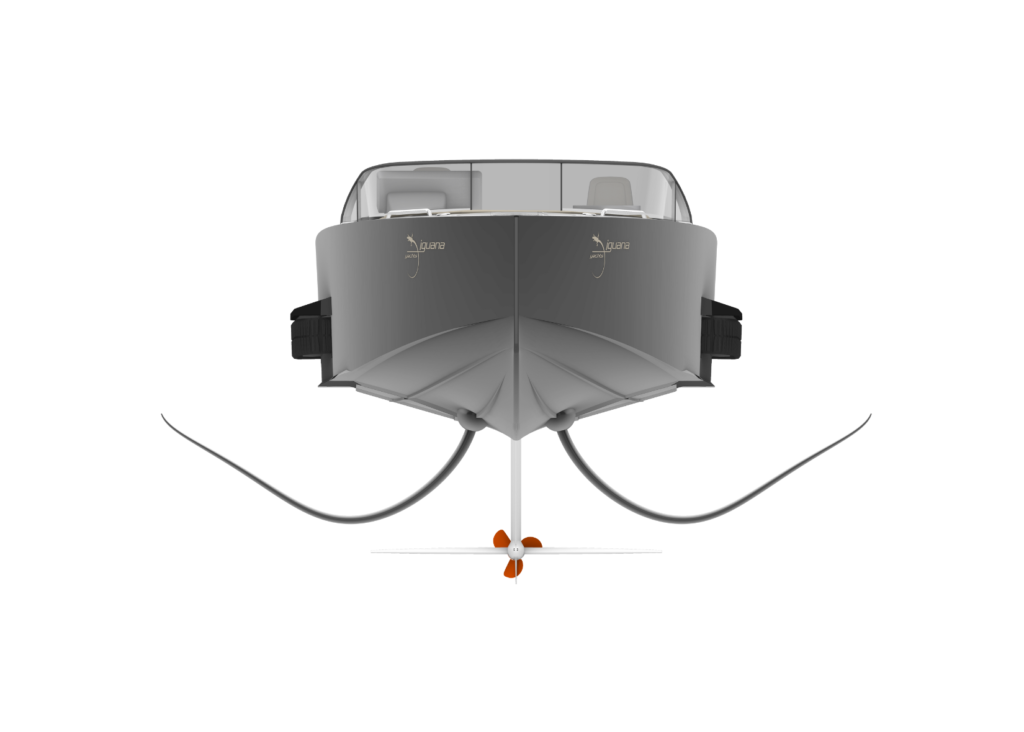 We were able to meet one of our Iguana clients on the beach in Cannes. We had the Iguana Pro Rider stay with the Iguana Original for a few hours. Our client was in the area and took this opportunity to visit us. This was such a nice surprise!
Continuing the tradition, we had a beautiful party on our stand. It is a great priviledge to be able to hold this event on the beach. We had an amazing time welcoming everyone. Watching the full moon rise from the beach was a wonderful experience. It was beautiful. As part of our evening's festivities, our guests were able to go for a ride on the Iguana Original out to the Bay of Cannes.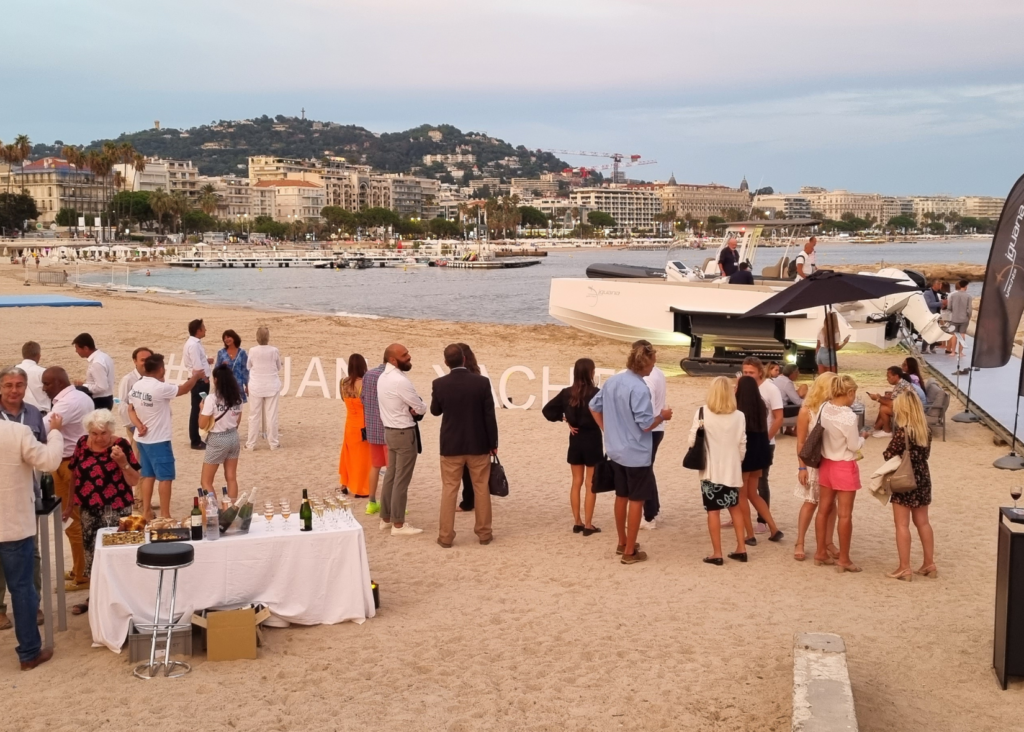 A PHOTO SHOOTING WITH THE IGUANA ORIGINAL
Check out our Instagram to find more pictures.
See you next year Cannes!