Thank you for supporting us in 2021!
It has been a great year for Iguana Yachts. We have increased our revenues by more than 40% and we expect to grow again significantly in 2022 despite the Covid crisis.
This has been possible thanks to an important acceleration of our sales and marketing approach.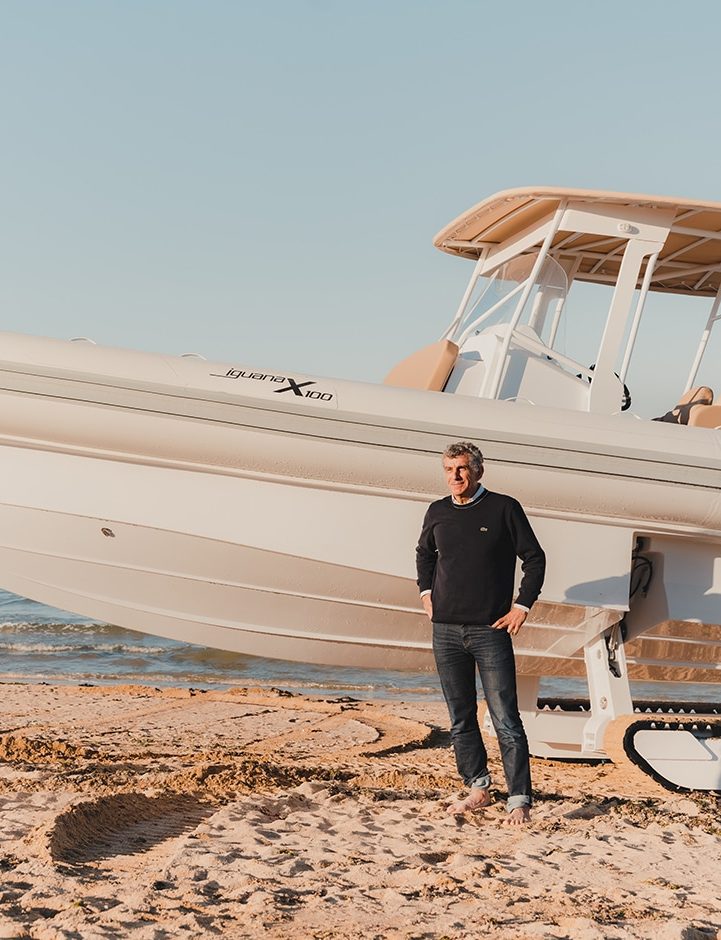 Expanding our range of boats
Iguana Yachts is expanding its range of models to meet the needs of all our different clients.
The white edition is the big success of the year. It offers a nice combination of the versatility of the X100 and the chic features of the Knight which makes it stand out from the crowd.
The Iguana Pro Rider has convinced those who are looking for performance and seaworthiness at high speed and that want the amphibious ability to climb any kind of coast. It is a comfortable 4 by 4 landing boat inspired by the pro boats delivered to the US Army
Finally the first Iguana Sport will be delivered in the coming months. It will become a classic option for those who like water sport, cruising, sun bathing as well as the very recognizable Iguana elegant design.
New dealers around the world
But this is not all. Iguana yachts has been very pleased to get the support of new dealers in Thailand (MF Group) who is a very enthusiastic and committed partner, on the lake Michigan (Elk Rapid Marina) who are launching their activity at very high speed in a very professional way, and in Miami (Prestige Marine) under the very well known leading figure Brett David.
I am also very proud to announce that my daughter Iris is now in charge of marketing and sales strategy. This has helped us a lot during these last two difficult years where it was difficult to access our clients.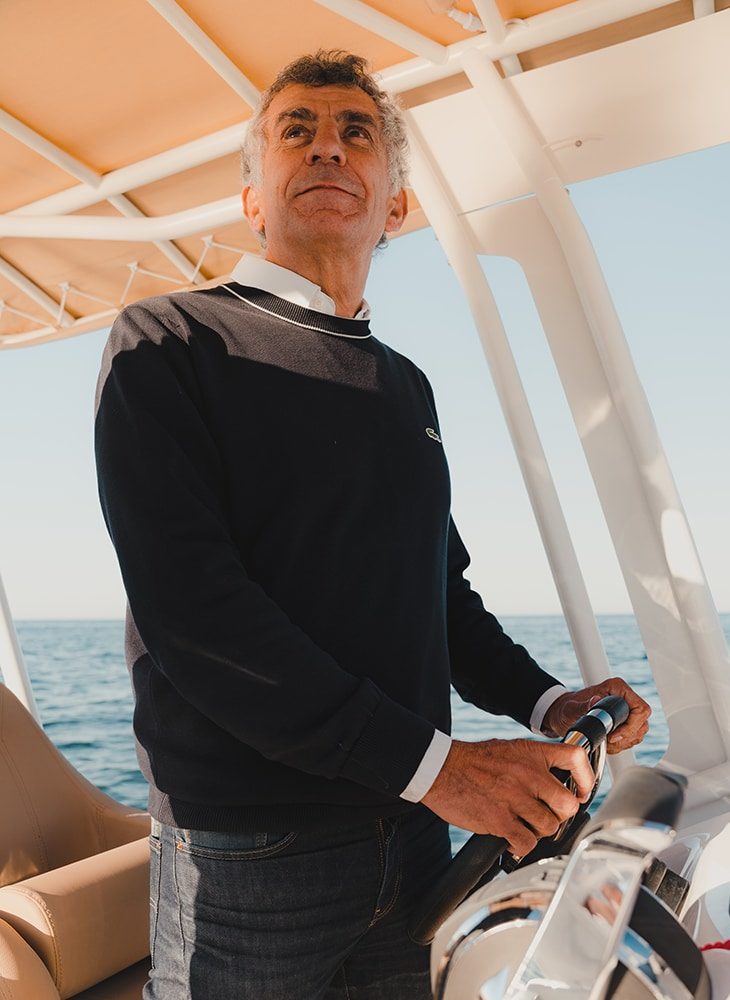 Working on the quality of our craft
But beside this, a lot of things happened behind the scene.
Becoming a sort of Ferrari of the seas combining high technology, innovation and attention to design and finish is a challenge which cannot be done overnight. 2021 has set the foundation of our after-sales and quality program while our production pace is progressively increasing. Our team is always available for you all around the world and we sell more and more premium services which ensure a long term relationship with our clients.
In 2022 we will get one step further. While continuing to expanding our range of models and increasing our volume of production, we will reach another level of efficiency and quality to position Iguana Yachts not only as the best amphibious boats in terms of efficiency but also as one of the best brands in motor boating.
Look out for us in the coming months, we will surprise you.
I wish you the best for you and your family. Life is too short not to appreciate every minute of it.
Just embark in this new year and enjoy the freedom of motor boating with no constraints. 
Antoine Brugidou, Iguana Yachts CEO & Founder